And it all comes together: Hulu will start testing a $10-a-month Hulu Plus subscription service as early as May 24, according to the LA Times. Huge.
The pressure to make money—extremely significant quantities of it, given the financial demand of producing high quality TV has long given a Hulu pay service the sense of inevitability. The LA Times isn't producing a huge quantity of details about how the subscription service will work or what it'll entail, only that "viewers who want to see additional episodes [beyond the five most recent episodes of a TV show] would pay $9.95 a month to access a more comprehensive selection, called Hulu Plus."
Hulu as we know it—offering up the very latest episodes of our favorite TV shows—will remain intact, in other words, but it's that next step, where it's effectively low-rent cable on your computer—that's what'll cost you. The question is just how extensive the archives it's going to offer will be—if I could watch all seven seasons of Buffy, every episode ever of The Shield and Glee, and so on, that's game changing. I suspect it will be slightly more conservative than that though, since the last thing the TV industry wants to do right now is change the game, actually. (Peter Kafka hears that not only is it not a done deal, but the options might be more limited than are worthwhile.)
It's sort of surprising, though, that there's no mention by the LAT of a Hulu app, even as earlier today there was a fresh reference to one for Android in Engadget's stack of Dell leaks, given that it's long been whispered, and assumed, that the desperately desired Hulu mobile app would be part of any drive to charge people money to watch Hulu—to the point where the NYT heard the Hulu iPad app would be the test ground for a subscription service.
G/O Media may get a commission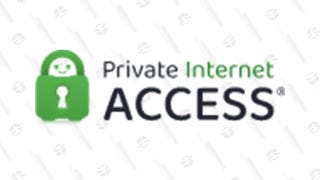 $3 per month
Private Internet Access | 2 Years + 2 Months Subscription
But the apps will happen. Once the Hulu machine really starts rolling, actively driving subscriptions, the goal will look a lot like Netflix's Watch Instantly: to be on as many devices and platforms as possible. If the initial service is as basic as the LA Times is making it out to be, and still a few steps away from being robust enough to cut the cable (hello sports fans), don't be mistaken. It's just the beginning. [LAT]