Everybody knew the iPhone was coming—just like everybody knows the tablet coming. Funny thing is, (nearly) everybody got everything else about it wrong. If we'd all been right, the iPhone would've sucked.
From Technologizer's round-up of pre-iPhone iPhone coverage, here's some of the most of tragicomically wrong specurumorbobulation:
• An Apple phone's functions could be accessed hassle-free with the iPod's scroll wheel, and the numbers could work with a slide-out keyboard or a simple touchpad system on the screen.

• The click-wheel is closer to the bottom of the device with the screen taking a vertical orientation. The click-wheel portion of the device reportedly slides down to reveal a traditional numeric dial-pad underneath. The front is black, while the back is chrome like the current iPod.

• Two battery design (with single charger) - one for playing music, the other for phone functions.

• The first will be little more than an iPod Nano with basic phone capabilities while the latter will boast more advanced smartphone functions including real-time IM using Apple's iChat platform (and by proxy, AOL and Jabber).

• AppleBerry–a combination iPod/BlackBerry: Apple Computer and BlackBerry maker Research in Motion might be working on a product together based on the advice of their common partner, Intel. The pairing combines Apple's design expertise with RIM's relationships with carriers and handset makers.
Okay, altogether now: Ahahahaha.
But wait. Check out these bits from a piece by NYT's John Markoff from 2002:
And now come signs that Mr. Jobs means to take Apple back to the land of the handhelds, but this time with a device that would combine elements of a cellphone and a Palm-like personal digital assistant.

But industry analysts see evidence that Apple is contemplating what inside the company is being called an "iPhone."

But analysts and people close to the company say that the plan is under way and that the evidence is manifest in the features and elements of the new version of the Macintosh operating system.
G/O Media may get a commission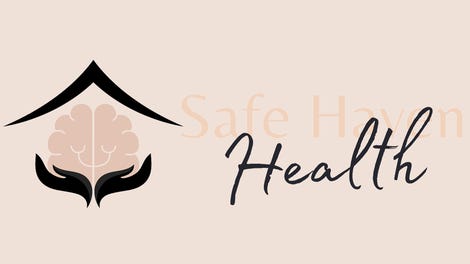 Addiction counseling
Safe Haven Health
He didn't just report the iPhone would be called the iPhone and be a real smartphone, he even got that it would use part of OS X. (Update: I misread, and gave him just a little bit too much credit.) Five years before it was announced. Whoa, right?
The broader point of all is this one I made rounding up all of the current Apple Tablet rumors. We all might've "known" the iPhone was coming, but nobody had any idea what it was really like, which turned out to be a good thing—an iPodphone doesn't sound all that great. Maybe it'll be the same story with the tablet. I hope so, I like surprises. [Technologizer, Image: © 2004 eye//candy]