Earlier this year a man lost a $57 million jackpot when a casino alleged a "software glitch" on the slot machine. Well, that's nothing compared to the backlog of $9 billion in unprocessed payments that happened in Japan in March.
Here are the top five worserest, most expensive computer glitches of 2011, according to SQS, a UK company specialized in software quality assurance:
1. Financial firm services AXA Rosenberg lost $217 million of its investors' money because of a software glitch in its investment model. The company hid the bug from its clients, so they had to pay back that amount—plus a $25 million fine—to the US Securities and Exchange Commission. Oh you cheeky 1% bastards you.
G/O Media may get a commission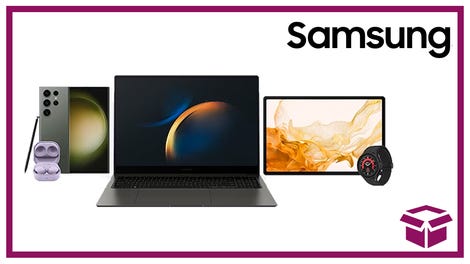 24 hour deals
Discover Samsung - Daily Deal
2. Car manufacturer Honda had to recall 2.5 million cars because of a bug that allowed vehicles to shift out of park or simply stall out. That's a lot of dope for some bad lines of code.
3. Japanese bank Mizuho Financial Group's clients experienced a software glitch that collapsed its ATM network and internet banking systems. The result was $1.5 billion in salary payment delays and $9 billion in unprocessed payments. Nine billion. With B.
4. A $2.7 billion US Army cloud computing network failed miserably, leaving troops unable to perform simple operations like sharing data with other users, which, incidentally, is one of the network's main intended functions. You have to wonder how much time and money was ultimately lost—not to mention the number of lives endangered. Not surprisingly, nobody will say; maybe their computers are down.
5. Here's a good one—for those who were able to enjoy the glitch. A Commonwealth Bank ATM network bug caused the machines to dispense large amounts of money to random people. Police actually arrested two people who took the mistakenly spit-out money, saying that it was a crime. No word about the hundreds who took the money and ran—and got away.
Image by Lenetstan/Shutterstock