If you've been living under a rock for the past two days (lol!), you may have missed the news that Segway Inc. is releasing two more models of its wonderful personal transportation device, the i2 and the x2. I've scrounged all over the Internets for more info and plenty of cheesy pictures of the miracle worker. The results are after the jump.
LeanSteer Technology is one of the new features being touted by Segway's headstrong PR crew. The handlebar of the personal transporter tilts left and right "in response to your body's natural inclination to lean into the direction you want to travel." This gives the Segway the allusion of being able to "anticipate your every move." Excelsior!
There's a wireless information hub of sorts dubbed the InfoKey. Resembling a fancy stopwatch, the InfoKey actually docks into an area on the LeanSteer. It displays all the information you'd ever want to know about the Segway like battry life and speed. Additionally, the InfoKey doubles as a security device: if some burglar tries to make off with your prized possession for some reason, the wheels of the Segway will lock up and you'll be wirelessly notified of the goings-on.
G/O Media may get a commission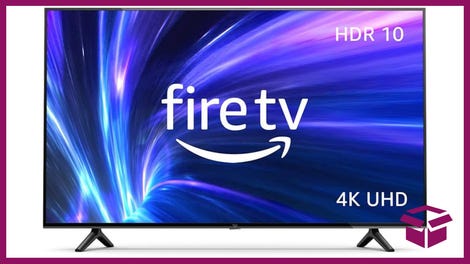 42% Off
Amazon Fire TV 50" 4K Smart TV
All of the new technologies on the Segway make riding it "very similar to skiing," according to a high-ranking company official. Also of note is that the company will stop producing older models of the Segway but will continue to provide support. [AP]
Unlike when we first jumped on the story yesterday morning, Segway Inc. has plastered its Web site with Flash, 3D views—the whole nine yards. Check it out for all sorts of tech specs and uber-cool 3D renders.
Segway Home Page [Segway]