Back in August, I submitted a Freedom of Information Act (FOIA) request for a bunch of films held by the National Nuclear Security Administration (NNSA). We looked at one yesterday from 1976 about nuclear extortion, and we'll explore the others in the coming weeks. But there was one that I requested that the NNSA can't seem to find. The title? "Skull Melting Demonstration."

I chose the films based on their titles, without knowing anything about them. So when I saw something called "Skull Melting Demonstration" from March 1981, I knew I had to get it released from NNSA's vaults.
But NNSA told me that despite a diligent search, and the fact that it was inventoried just a few short years ago, they couldn't find it. The NNSA even contacted contractors like the Los Alamos National Security company and the Los Alamos National Laboratory, but they both came up empty-handed.
But you know what they did find, which was another film that I requested sight unseen? Something titled "Terrorists Scale Security Fences" from either 1984 or 1994. And it's... everything the title promises, no more, no less.
Was this b-roll for some kind of instructional film about protecting nuclear facilities from terrorists? Probably. But it's not clear.
G/O Media may get a commission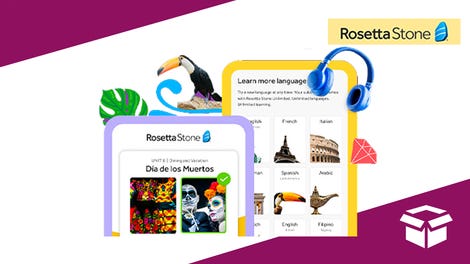 Extra 20% off
Rosetta Stone Lifetime Subscription - All Languages
What is clear is that we're all missing out on whatever the hell "Skull Melting Demonstration" was about. Did they melt a skull using nuclear power? Was it a human skull or some kind of animal? And if it was human, where'd they get it? It would seems these questions are lost to history.
But if you happen to find a film titled "Skull Melting Demonstration" produced by the Department of Energy in the 1980s or 90s, let us know. And if it's too graphic, give us a heads up about that as well. We have weak stomachs.