From QMX, the people that brought you the most absurdly expensive Serenity ever, comes this enormous 'Artisan Replica' of the USS Reliant from Wrath of Khan. My word, what a glorious-looking ship it is.
The Miranda Class is one of the Star Trek Universe's weirdest looking Federation vessels (and one of the first non-Constitution-Class ships we'd seen in the series), and it's kind of amazing that QMX are bringing this one to life in the insane 1:250 scale. Not the Enterprise, or the Defiant or Voyager, but the humble Reliant. Hooray!
The massive ship is 37" long and over 20" wide, and is packed with a ton of LEDs to light up the nacelles and other windows on the ship - and sound options to recreate the effect of phaser batteries firing. It even comes with a giant mount and base - which features its own hunk of lighting to glow like a Nebula so you can proudly show off the ridiculously cool Spaceship you've purchased in an optimal setting. Look! You can even see dinky little Starfleet crew pottering around the dinky little Shuttlebay.
G/O Media may get a commission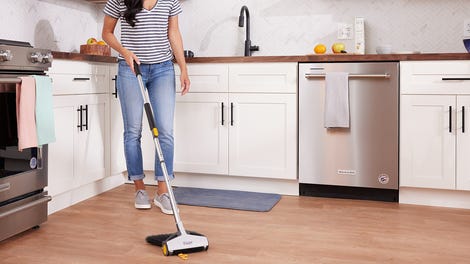 BOGO 50% Off
Flippr - BOGO 50% Off
How cute.
If you're salivating over the photos though, you might want to divert emergency power to the shields on your Wallet, because the cost of such a beauty is a doozy: 1 of the 500 Reliants QMX are making (it apparently takes 5 people 150 hours just to make a single ship) will set you back $9,995. Holy crap, that's a lot of dollars. Admittedly for a lot of spaceship, too, but still! Almost ten thousand dollars - so probably out of the price range for stocking stuffers - also nets you a personal assistant as part of QMX's concierge service, a staff member responsible for walking you through your order and answering any questions or fulfilling any whims you may have. I'd need some one to talk to if I'd just spent ten grand on a replica Spaceship, honestly. But it would mainly be a lot of fanboyish squealing instead of actual talking.
If you're interested, QMX are taking preorders now. Go on, you know you want one.
[QMX]
---
You're reading Toybox, io9's new blog for all things pop culture. From merchandise to awesome fan creations, TV recaps and critical commentary on the hot topics of the day, you can find it all here!