They robbed banks, committed kidnappings, and killed cops. Their ranks included a Public Enemy #1 who taught Charles Manson how to play guitar. Though the legend that a matriarch led them into battle is largely untrue, the Barker/Karpis Gang lived up to the most fearsome aspects of its reputation.
Next month marks the 82nd anniversary of one of the gang's notorious atrocities: the September 22, 1933 murder of an Chicago police officer after robbing a Federal Reserve mail truck in a heist that yielded nothing but worthless checks. By 1933, however, one botched robbery was just a small setback for one of the most ruthless gangs in Depression-era America.
Though all four of Kate "Ma" Barker's sons were career criminals, only Fred and Arthur, a.k.a. "Doc," were part of the gang that bore their name. This exclusion was due to circumstance rather than deliberate choice, since Lloyd was in jail for robbing a post office during their spree, and Herman had shot himself during a bank robbery four years before things really picked up for the group in 1931, thanks to an auspicious meeting between Fred and a fellow Kansas State Penitentiary inmate known as Alvin "Creepy" Karpis.

G/O Media may get a commission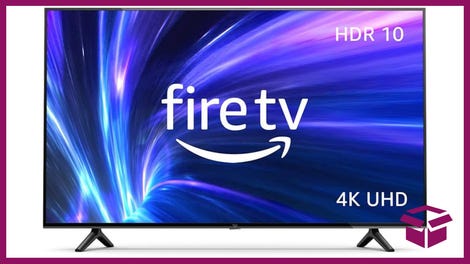 42% Off
Amazon Fire TV 50" 4K Smart TV
After Fred Barker and Alvin Karpis left prison, they committed a robbery together, then killed a night marshal who took too much of an interest in their activities one November evening. After that, it was on, as Midwest history resource the Encyclopedia of Arkansas recalls:
This incident with the night marshal marked a beginning of the evolution of the Barker-Karpis Gang. The month after the murder, Barker, Karpis, and [accomplice William] Weaver were involved with the murder of Sheriff C. Roy Kelly of West Plains, Missouri, after they burglarized stores in that town. After leaving a trail in Missouri, they went to the criminal safe haven of the gangster era—St. Paul, Minnesota, where the gang began to take shape. One of the seasoned criminals they met during this time was Frank "Jelly" Nash, a former Arkansas resident and experienced bank robber. Nash would accompany the gang on several bank heists.

Between 1932 and 1935, the Barker-Karpis Gang robbed dozens of banks and committed two kidnappings. Some of their most successful bank robberies amounted to $250,000 and up. On June 15, 1933, the gang kidnapped William A. Hamm Jr., a wealthy St. Paul beer brewer, and held him for a $100,000 ransom. On January 17, 1934, they kidnapped the president of the Commercial State Bank of St. Paul, Edward George Bremer. They were able to ransom $200,000, but the fingerprints of "Doc" Barker were found on a gas can left at the scene of the ransom exchange. The Federal Bureau of Investigation (FBI) was soon on the gang's trail.
These sums amount to millions of dollars in 2015 money, but long-term success in this line of work was an impractical goal. With stakes this high, it's no surprise the group's downfall was just as spectacular as its reign of terror. As the FBI's summary of the gang's capture recalls, once Doc's fingerprint was ID'd, the manhunt began in earnest, and some members took drastic measures to avoid capture (including attempting to alter their appearances via plastic surgery).
But the FBI, then still known as the Bureau of Investigation, persisted, and one by one the Barker/Karpis gang's key outlaws began to fall. Doc was taken peacefully in Chicago, but associate Russell Gibson went down in a dramatic standoff with agents. A search of his hideout yielded a map that led authorities to the Florida home where Ma (whose involvement in the criminals' lives was significant, though she was actually not the "criminal mastermind" history's made her out to be) and Fred Barker were taking refuge. What happened next is the stuff of gangster legend, as the FBI records detail:
Shortly after 5 a.m. on January 16, 1935, a group of agents led by Earl Connelly surrounded the house and demanded the Barkers' surrender. No response. They waited 15 minutes and called again. Again, no answer. Following another call for surrender and more silence, agents shot some tear gas grenades at the windows of the house. Someone in the house shouted, "All right, go ahead," then machine-gun fire blasted from the upstairs window.

The agents responded with volleys of their own; more gunfire erupted from the house. Over the next hour, intermittent shots came from the home, and agents returned fire. By 10:30 a.m., all firing had stopped. Both Ma and Fred, it was soon learned, were dead.
Alvin Karpis proved a bit harder to nab; he cleverly adept at hiding from the law, going so far as to having his fingertips surgically altered to obfuscate his fingerprints. He was the fourth and final "Public Enemy #1" to be named by the FBI, and his fugitive status became so high-profile that a publicity-seeking J. Edgar Hoover vowed to be personally involved in his capture.
As a history site dedicated to Alcatraz, the prison where Karpis spent a record 26 years, recalls, the takedown had exactly the desired effect:
On May 1, 1936, the FBI located Karpis in New Orleans, and Hoover flew in to be in charge of the arrest. As a dozen or so agents swarmed over Karpis's car, Hoover announced to Karpis that he was under arrest. A couple of versions of the arrest are reported. Karpis' version of the story told in his memoirs was that Hoover came out only after all the other agents had him seized. Only then did the agents call to Hoover that it was safe to approach the car.

The official FBI version states that Hoover reached into the car and grabbed Karpis before he could reach a rifle in the back seat. (In fact, the car, a Plymouth coupe, had no back seat.) The whole fiasco was further aggravated when Hoover told his men to "put the handcuffs on him." Not one agent had brought handcuffs as federal agents had planned on killing Karpis as they had the other public enemies. Karpis was tied up with the necktie removed from an agent's neck.
Karpis stayed at Alcatraz until the prison was closed in 1962; at McNeil Island Penitentiary, he met an aspiring musician named Charles Manson, and, impressed by his fledgling talents, gave him guitar lessons. (Of serving as a mentor to the then-unknown Manson, Karpis wrote later, "It [was] time someone did something for him.") In 1969, Karpis was paroled and deported to Canada. He died ten years later while living in Spain.
Images from top: the Florida home where Kate "Ma" Barker and her son Fred were killed (AP Photo); Alvin Karpis, right, being escorted to federal court to face charges of conspiracy in connection with the kidnapping of William Hamm (AP Photo); the bullet-riddled bodies of "Ma" and Fred Barker (AP Photo).