Traditional publishing's decline, and the severe hardship of our ongoing econom-ick, are forcing writers to do what they do best: get creative. Urban fantasy author Tim Pratt has joined Catherynne M. Valente in publishing serialized fiction online, relying on donations.
Deadly Mississippi Tornado Kills More Than 2 Dozen | Extreme Earth
Pratt is publishing The Bone Shop, a serialized novella starring Marla Mason, the hero of his popular urban fantasy series. He'll post a new chapter every Monday, and he's relying on his readers to support his brave endeavour. Explains Pratt:
Bone Shop is a serialized, donation-funded urban fantasy novella, available for anyone to read for free. New chapters will go up every Monday. The Bone Shop website is here, though there's not a lot there at the moment. I'll post the first chapter on June 29.

Marla Mason is the chief sorcerer of Felport, a woman who's tangled with gods and monsters and come out on top (if a bit damaged in the process). But she wasn't always a formidable engine of brute force and pragmatism; she started out alone, in a strange city, without allies or any more power than the average teenage runaway on the street. Marla was always willing to do anything necessary to survive, and it didn't take long for her to stumble into a world of magic, danger... and even the occasional moment of grace.

Bone Shop tells the story of Marla's evolution from runaway to sorcerer's apprentice to mercenary magician and beyond. Fans of the urban fantasy series that began with Blood Engines will find surprising secrets revealed about Marla's past, and new readers can meet the character from the very beginning.

Your donations will help keep a roof over our heads, and pay our son's medical bills (he has congenital glaucoma, and requires regular visits with specialists to keep his eyesight from deteriorating). We appreciate whatever you can give. And I hope you enjoy the story!
Pratt joins Valente, who has been serializing a novel called The Girl Who Circumnavigated Fairyland In A Ship Of Her Own Making for a couple weeks now. You can't really go wrong with chapter descriptions like these:
Chapter one: Exeunt, on a Leopard
In Which a Girl Named September is Spirited Off By Means of Leopard, Learns the Rules of Fairyland, and Solves a Puzzle.
G/O Media may get a commission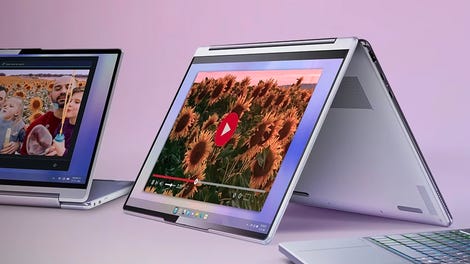 up to 70% off
Lenovo Spring Clearance
It may seem like a quixotic, unworkable business model. Until you listen to Alexandra Erin, whose main source of income is donations to support her serialized Tales Of MU (Magisterial University) series. Erin offers some advice in Pratt's journal entry:
I'm so sorry for the circumstances but I am hopeful for your success. I've been supporting myself with such serials for almost two years now. I would like to make a suggestion: PayPal has the functionality for you to let people create recurring payments, as a subscription. Especially given the nature of your needs, I would suggest you take advantage of that by allowing people to become sponsors (or patrons, if you prefer). I maintain lists of my stories' sponsors so they can get recognition, if they desire, though a percentage of them choose to remain anonymous.

Other things you can do include giving them access to notes or background material or exclusive content, though I avoid doing that because I want the publicly accessible story to stand on its own.

Anyway, this way, you'll gain a predictable recurring income instead of relying on it coming in fits and spurts, especially after the initial burst of buzz and goodwill have fallen away. Having used the donation model for over a year and then switched my focus to sponsorships (you can still accept donations), I can tell you it's made a big difference in being able to meet my bills when they fall due.
Luckily, you can do more than just speculate on the possible success of this publishing model: You can affect the outcome, by donating. And enjoy some great storytelling in the process.