British Prime Minister David Cameron announced a sweeping set of reforms on Monday that seeks to limit access to online pornography and do away with the more obscene materials. In a speech, Cameron outlined a new filter system that will compel all British internet users to select whether or not they want family-friendly filters in place on their accounts. Blimey.
The filters are designed to block all porn sites, while additional filters will be put in place on mobile devices and on public Wi-Fi networks.
That's not all. The new anti-porn measures also crackdown on the spread of violent or abusive pornography. This means that all porn videos streamed online will be held to the same standards as porn sold in shops and that search engines will have to introduce new measures to further block illegal materials. Porn depicting rape or violence towards women will become illegal, and law enforcement will get increased access to the networks to monitor the creation and spread of child pornography.
This is a major crackdown on porn in the UK, there's no doubt about it. And according to Cameron it's for our and our children's own good. "In the darkest corners of the internet, there are things going on that are a direct danger to our children, and that must be stamped out," Cameron said on Monday. "I'm not making this speech because I want to moralise or scaremonger, but because I feel profoundly as a politician, and as a father, that the time for action has come." He added, "This is, quite simply, about how we protect our children and their innocence."
The new program will affect both new and existing internet customers in the United Kingdom. Starting at the end of this year, all new customers will have the filters turned on unless they contact their service provider to have them turned off. Meanwhile, the 19 million UK homes that are currently connected to the internet will have decide whether or not to keep the filters on. If those people fail to provide an answer, the filters will be turned on by default. In making the transition, Cameron and company don't necessarily expect full cooperation. The prime minister said he expects to have a "row" with service providers over the new measures and may have to "force action" by passing legislation.
G/O Media may get a commission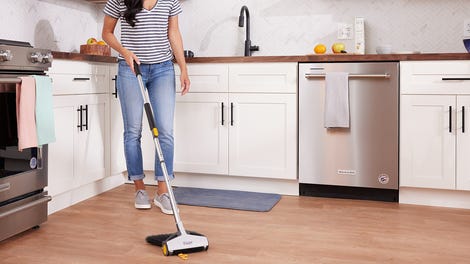 BOGO 50% Off
Flippr - BOGO 50% Off
For now, it looks like big internet companies like Google will comply with the new measures. It's unclear how internet freedom advocates feel about such sweeping bans of content on the internet. The Brits aren't alone in sweeping porn under the rug lately. Yahoo recently made some moves to more or less ghettoize the porn that exists on the new newly acquired Tumblr. Of course hiding porn and blocking it altogether are entirely different things. It's also pretty tough to argue with protecting the children. Then again, freedom fighters might argue that parents are better off protecting their children from porn online than the government's big brother-like tendencies. [BBC]