iPhone 3.0 apps are still dropping fast and furious, left and right, cats and dogs, etc, but there's some reprieve for non-3.0 stragglers this week, too. Morning music? Personal broadcasting? Smug food habits? It's all here.

Locavore 2.0: An hefty update to an already decent app, Locavore 2.0 mixes social networking with its local, seasonal food-finding abilities. Since everything's got some kind of "social networking" feature nowadays, here's what that means: Facebook Connect provides Facebook integration, so you can brag about your totally rad local potatoes to your whole friends list, and the "I Ate Local" screen shows what people are eating in your 150-mile proximity. Four dollars.

G/O Media may get a commission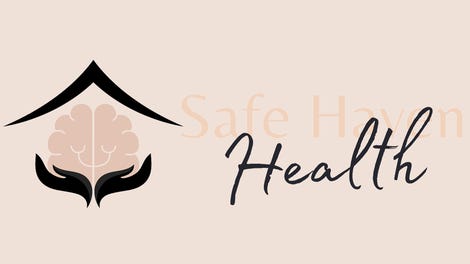 Addiction counseling
Safe Haven Health
Mass Effect Galaxy: This as much a promotional tool for Mass Effect 2 as it is a game. As both, it does OK: the top-down, tilt-controlled gameplay is passable, and there's a little bit of fresh story (and a new character!) for fans of the franchise. EA says beating this game will unlock some kind of content in ME2, but doesn't care to tell us what. For fans, basically. Three bucks.

AlarmTunes: I've been quietly fuming about the lack of a proper music-based iPhone alarm clock for two years now now, so ugh, finally, 3.0 lets us have one—at least, by way of a third party. It's not an ideal solution, since you've got to leave the app open all night, but it works, and it's about time. A dollar.

WorldVoice Radio: This app tries—with some success—to emulate the experience of operating a ham radio. In more modern terms, it's a streamlined, centralized podcasting service that lets you broadcast content and listen to others' streams. The podcast-service-as-a-shortwave-radio conceit is kinda cute, I guess, but the recording system is oriented toward shorter messages (longer messages have to be imported from the Voice Memo app) and I don't get the sense there's a huge "scene" that buys into the whole pseudo-ham community thing. Three dollars, with (very) reduced-feature free version. [via TUAW]

AT&T Mobile Remote Access: AT&T has always been pretty good about letting their users control their U-verse IPTV DVRs over the internet (it's been possible over a mobile web interface since 2007), and their iPhone app is an unsurprising addition to their lineup of management tools. Program search, scheduling, and deletion are all there, as are some helpfully specific search parameters. Free.

This Week's App News on Giz:
•HP Invents Time Machine, Converts iPhone into Classic Calculator
•Say Goodbye To the Hottest Girls iPhone App
•iPhone 3GS's Upgraded Hardware Means Console Emulators No Longer Suck
•First Apple-Approved iPhone Porn App
•iPhone Remote App Now Supports Apple TV Controlling With Gestures
•<a href="Shazam Now Tweets, Maps Your Music Journeys">Shazam Now Tweets, Maps Your Music Journeys
•AT&T Wants You to Pay $10 a Month for Their iPhone GPS Navigator
•iPhone AIM and Beejive IM Apps With Push Notifications Are Live
•Navigon GPS Navi iPhone App: Europe-Only Maps, $95 "Special Introduction Price"
This list is in no way definitive. If you've spotted a great app that hit the store this week, give us a heads up or, better yet, your firsthand impressions in the comments. And for even more apps: see our previous weekly roundups here, and check out our Favorite iPhone Apps Directory and our original iPhone App Review Marathon. Have a good weekend everybody.