---
Every year, countless gadgets find their way into the Gizmodo offices. Many are flat-out terrible. As garbage year 2016 comes to a close, we look back at the worst gadgets of the year.
Galaxy Note 7

When the Galaxy Note 7 was released, we called it one of "the best Android phone you can buy." Then the explosions started. Samsung eventually recalled the phone—twice—before ceasing production altogether. We have a little rule here at Gizmodo, if your product gets recalled by the government because it blew up in people's faces, it's on our worst gadget of the year list.

---
WowWee Chip
G/O Media may get a commission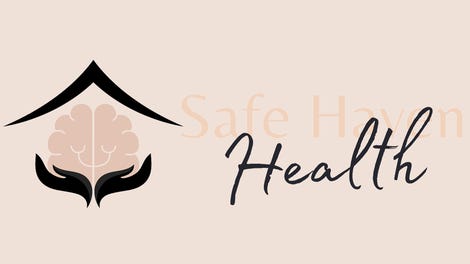 Addiction counseling
Safe Haven Health
As someone who had a Sony Aibo and loved it, I had high hopes for Chip, a robot dog from toy company WowWee. Unfortunately, Chip is a bad dog and a toy that just isn't very good. The robot dog is supposed to respond to voice commands, but its hearing isn't great. With enough finagling you can get it to play fetch, but picking Chip up turns him angry and mean. I really hoped this robot dog would bring back memories of my old pet Aibo, but Chip was just a total disappointment.
---
Razer Nabu
For some reason, gaming company Razer decided to make a smartwatch. It's big, it's bulky, and it made our reviewer feel dumb. In addition to being hideous-looking (calling it a warmed-over G-Shock is insulting to the G-Shock), it wasn't even good at consistently showing the time. No one is buying smartwatches anymore because of smartwatches like this.
---
Hoverboards
Technically, Hoverboards were more of a 2015 product, but the fad officially died in 2016 when the US International Trade Commission banned imports on virtually all hoverboards. If that wasn't enough, the Consumer Product Safety Commission then recalled 500,000 Hoverboards sold between June 2015 and May 2016 because they caught on fire. And you know the rule, if you get recalled and catch on fire, you get on the worst gadget list.

---
Boosted Board 2
Speaking of rideables, the second generation Boosted Board is a pretty cool piece of kit—provided it doesn't explode in your apartment—but it tried to kill our news editor. A $1000 skateboard shouldn't leave the user bloodied on the pavement, is all I'm saying.

---
Amazon Echo Tap
I love the Amazon Echo. It was easily my favorite gadget of 2015, and I bought one for my mom for Mother's Day this year. And the Echo Dot, at just $50, is equally great. But the Echo Tap is easily my biggest gadget regret of 2016. I bought one as soon as you could pre-order the device, with the expectation that it would be a UE Boom with Alexa built in. But it's not. Not only is the speaker not as good as what you should get for $130, but in order to actually use Alexa with it, you have to physically press the button on the Tap, which makes the whole wireless nature of the device a total waste.

---
Fitbit Blaze
Fitbit makes good fitness trackers—in fact, it makes the BEST fitness trackers, for our money. But the company should stay away from smartwatches if they are going to look and feel like the Fitbit Blaze. The Fitbit Blaze tries to combine the best of a smartwatch and a fitness tracker, but it succeeds at neither. And it's ugly. If you want a Fitbit, get a Fitbit. If you want a smartwatch, look somewhere else. On the plus side, Fitbit just bought Pebble, so maybe the next Blaze won't suck so hard.
---
Jabra Elite Sport
With the delay of AirPods, plenty of people went looking for alternative "truly wireless" earbuds. At $250, the Jabra Elite Sport look good and are designed for working out. Despite some reviews that claim that the buds will stay in your ears, we found exactly the opposite to be the case. The Elite Sport fell out of our reviewers ears a dozen times before finally succumbing to death by subway grate. Get these if you want to risk dropping $250 down the drain.
---
Panono
Five years after it was promised, Panono, a green rubber ball that shoots 360-degree images, finally hit the market. Frankly, it was a disappointment. Not only does this gadget cost an eye-watering $1400, it's not even that good of a camera unless you use it on its not-included selfie stick. And the process of getting the photos off the ball and onto your computer is convoluted and chewed through our reviewer's data plan. Moreover, we just don't know who would actually want this thing. It was cool concept five years ago, but on delivery, it's just lame.
---
GoPro Karma
GoPro wanted to enter the drone market in 2016 with the foldable GoPro Karma. On paper, it looked like a great competitor for the delayed DJI Mavic Pro. But at least when the Mavic Pro made it to market, it worked. GoPro's first drones proved critically flawed in that they started randomly falling from the sky, requiring the company to do an embarrassing, and costly recall on election night of all nights.

---
Huawei MateBook
When we first looked at the Huawei MateBook back in February, it looked like had the potential to be a great Windows hybrid that could compete with the the iPad Pro and the Surface Pro. Unfortunately, actually using the final version turned out a different verdict. The battery life is abysmal, coming in at just half of Huawei's promised time. The stylus (sold separately) isn't nearly as responsive as the Apple Pencil or the Surface Pen, and its keyboard (also a separate purchase) is just terrible to type on. Huawei makes some good products; the MateBook is not one of them.
---
Griffin BreakSafe
The idea behind the Griffin BreakSafe is good. Take the best part of the MagSafe (RIP), and bring it to a USB-C cable, for easy and safe disconnections. The problem is that the magnets are so weak, it actually makes it hard to ensure you're getting a good charge on your phone. Moreover, the cable is just 6 feet long, making it terrible to use with your laptop. Griffin makes a good USB-C cable without the magnetic gimmick for half the price. The BreakSafe is a good idea marred by terrible execution.

---
Febreze Home
We tend to see a lot of dumb shit at trade shows like CES, but the Febreeze Home might just be one of the most ridiculous—and least essential—gadgets we've seen. It's a $50 wi-fi connected scent dispenser that you control from your phone or tablet. You can even schedule it to let scents out at specific times. No one needs this.