Not all gifts are created equal. Here is our gift guide for the person you would rather "just not" this holiday.
Buy A Spot In Heaven
Reserve a Spot In Heaven for reals. No it's for really, really. Plus, it's not associated with any religion at all so everyone is invited. For the right price, you can even bring your pets. This online site that's handing out tickets to heaven is so generous I'm willing to be they'd even let you bring some rotten terrarium you forgot you owned years ago (for an additional small fee). Buy one for every member of your family except your holier-than-thou aunt. She can get in on her own.
Naked Santa Shower Curtain
Bathe in normality NO MORE! Imagine the look on your loved one's face when you throw out their crappy normal shower curtain and replace it with this hot sex Santa shower curtain. Kids will love it too, because Santa! Created by CustomShowerCurtains available at Etsy.
G/O Media may get a commission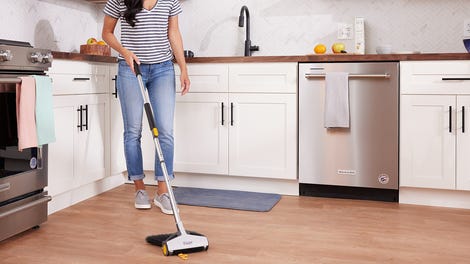 BOGO 50% Off
Flippr - BOGO 50% Off
Avox T-Shirt
A t-shirt for people who are just fucking horrible. Reminder an Avox (from the Hunger Games series) is a person whose tongue was ripped out by the Capitol and then forced into servitude. Basically, "Are you a physically mutilated prisoner of the state, or am I just that hot?" [via Etsy]
Take What You Need
A wooden box full of things that look like money that aren't money. "Here, down-on-your-luck friend who just needs a little 'luck' or 'love' or 'strength.' Instead of gifting you this emotional support, here is a box of garbage." [via Skymall]
Borg Panties
Terrible on every level. [via Cafe Press]
Bald Eagle Room Divider
Because the difference between the living room and the dining room is AMERICA! [via Skymall]
Decorative Jars Of Famous Fictional Characters' Shits
Artist AntonisArtAsylum has created a variety of decorative poops from your favorite movies, comics and TV shows. Because you're not really a fan until you've bought a glass jar of fictional shit styled to remind you of said fictional character. [via Etsy]
Lightsaber Dildos
We've got no problem with dildos, but these Star Wars dildos are not canon. You can't put a lightsaber INSIDE you. Made at HayzeeCreations. [via Etsy]
Squirrel Statue
I don't even know. [via Skymall]
Pooh Of Hair
A Christmas Pooh Bear made of hair. Created by lafabriquedemeline on Etsy.
Christmas Knife
A "Family Christmas Knife Ornament." [via Etsy]
Cross-Stitched Unicorn Sex Instructions
In case you bring home a unicorn to sex and suddenly forget how to do it, here are cross-stitched instructions. You maybe be fucking mythical horses, but you're still fancy—cross stitch that shit. [via Etsy]
Dump Cakes
Who wouldn't want to eat something called a "dump cake"? No need to measure, just dump whatever you find in your cupboards, on the street, in the trash, and inside your rotten heart into a cake pan and presto, you're a rotten person. Via As Seen On TV.
Haters Gonna Hate Jar Jar Binks Art
Let everyone know the second they enter your home that you are just the worst with this Jar Jar Binks wall art available on Etsy.