We got an early peek at the Asus ZenWatch 2 earlier this summer, but today, we're getting the full specs. Wow, can you actually get good Android Wear without spending a fortune?
Less than a year ago, we declared the original ZenWatch to be the first smartwatch we would wear without hesitation on design alone. (The Moto360 was pretty attractive in its own right, too.) The ZenWatch's stainless-steel case, svelte body, and generally, all-around uncomputery design made it look like a nice fashion item rather than just a grown up calculator watch.
Still, it had some functionality problems, namely, that its one button was hidden away and kind of hard to push. The ZenWatch 2 fixes this problem with an actual crown button very similar to the one on other smart-wristables.
Oh and there's not one ZenWatch 2, but two: a 49.6 x 40.7 mm model and a 45.2 x 37.2 mm model. So you get your choice between big and small, just like with the Apple Watch. The big model has a 400 mAh battery, compared to 300 mAh on the smaller version. Asus promises 2.5 days and 2 days of battery life in "ambient mode" respectively. We'll believe it when we see it. For battery life supremacy, please see the latest models by Pebble. The two watches use the same Qualcomm chipsit and sport 4 GB of flash storage—this is more than enough firepower for what amounts to a pretty simple device.
G/O Media may get a commission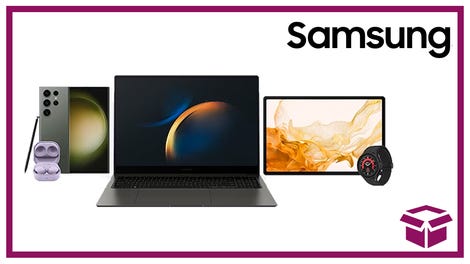 24 hour deals
Discover Samsung - Daily Deal
What else? The watches are booth certified for IPX 67 durability. The 6 means dustproof, and the 7 means they're good for a quick dip in the pool or a shower—but they're still not waterproof enough for your diving adventure. This is slight improvement from the original ZenWatch's ruggedness.
The new models add wifi as a connectivity option, which means that you'll no longer be on a Bluetooth leash. If the ZenWatch is connected to wifi, whether the same one as your phone or not, the watch's connected features will still work.
Overall, we've got what appears to be a pair of smartwatches with top specs and supreme looks. Still, the best part is the price, which is (converted from euros) approximately $170 and $190 for the small and large models. That's cheaper than most everything else you're going to see at IFA this week, and we're almost sure nothing will look substantially better. Even if smartwatches haven't proven their utility, Asus has churned out a convincing upgrade at an enticing price. Out October.