When you're tired of city life — or just tired of life on the ground — there's nothing more wonderful than scampering up a tree to your bedroom. A few lucky people among us actually get to do it. Here are the places they go: the most beautiful and bizarre tree houses in the world.
Teahouse Tetsu, designed by Terunobu Fujimori to the Kiyharu Shirakaba Museum, Japan
It stands on a cypress trunk, among cherry blossom trees.
(via RMIT)
The Naha Harbor Diner in Okinawa, Japan, 20 ft (6 m) above the ground on a Gajumaru tree.
G/O Media may get a commission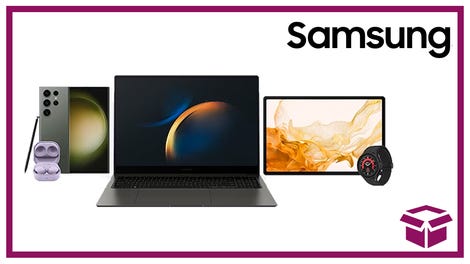 24 hour deals
Discover Samsung - Daily Deal
It's accessible by both a spiral stairway and an elevator built inside the trunk.
(via Where is it and Prafulla)
When a treehouse meets an old Boeing 727: The Hotel Costa Verde in Costa Rica
An 1965 Boeing is standing on a 50-foot pedestal in the middle of the Costa Rican jungle and serving as a luxurious hotel with hand-carved furniture items and air-conditioned bedrooms. It looks really unique, but there are some other buildings made out of old airplanes.
(via Costa Verde)
An amazing three-story house somewhere in British Columbia, Canada
(via imgur)
Mt. Crested Butte Residence, Mt. Crested Butte, Colorado, designed in 1985, completed in 1987
From the front door one could ski down to the ski lift, take the lift and ski back down to the house. A central shaft that runs vertically through the house supports the house. In the interior the central shaft is a fireplace for each of the house's three floors. The house is designed with two garages on each of the entry floors. One enters the house on a split-level. A half level up has two master bedroom suites separated by the central shaft with a fireplace and whirlpool in it. A half level down from the entry is the community family areas, living, kitchen, etc. The lowest level is the children's playroom/ dormitory. – as it stands on the architect's homepage.
(via Oshatz)
The Free Spirit Spheres, wood and fiberglass spherical tree houses in Vancouver Island, Canada
(via Futuregiraffes)
The Mirrorcube, a 13x13x13 (4x4x4 m) ft mirrored glass box, designed by Tham & Videgard Architekter, opened in 2010
(via Dezeen)
The HemLoft Treehouse, designed and constructed by Joel Allen in Whistler, Canada, 2008-2011
(via Joel Allen)
Bird-apartment by Nendo at the Momofuku Ando nature centre in Komoro, Japan.
The place has 78 entrances for birds and a big round hole for humans. The treehouse was built for observing birds.
(via Dezeen)
The Bird's Nest, a hotel in the trees by Inrednin Gsgruppen, 2010
(via Nordic Design)
Wilkinson Residence, Portland, Oregon, designed in 1997 by Robet Harvey Oshatz, completed in 2004.
(via Oshatz)
Too-High Teahouse, built by a Japanese professor of architecture named Terunobu Fujimori, completed in 2004 in Takasugi-an, Japan, in his father's garden.
(via Dezeen)
Yellow Treehouse Restaurant, by Pacific Environments in Auckland, New Zealand, 2008-2009.
The building stands on a more than 130 ft (40 m) high Redwood tree.
(via ArchDaily)
The Minister's Treehouse in Crossville, Tennessee, built by Minister Horace Burgess for fourteen years from only $12,000. The building is 97 ft (29.5 m) tall, has five stories, a church and a bell tower. The bells are repurposed oxygen acetylene bottles.
(via Frank Kehren, Roger Smith and Elaine Marschik)