Some lovely art atop your latte's foam: a perk of frequenting a fancy cafe. But a new machine called the Ripple promises to make it commonplace at any coffee shop—and the foam can spell out any message you like!
The $1,000 machine, which includes a minimum $75/month service subscription, probably isn't going to appeal to consumers for home use. Especially since it doesn't actually brew the coffee, it just enhances it. But since coffee shops can pass along the cost to customers looking for customized beverages, don't be surprised to see these machines taking over coffee art duties all over the place.
Using special cartridges filled with a natural coffee extract, the Ripple is able to reproduce incredibly detailed images on steamed foamy milk using techniques borrowed from both 3D and inkjet printers. It takes less than 10 seconds to do its thing. Customers will be able to use a mobile app to place their orders, requesting anything from text messages with custom fonts, to cartoon images, even high-res photos they have stored on their smartphone already. You can expect to see the number of caffeine-related marriage proposals skyrocket once these machines start appearing in coffee shops.
Shipping sometime in September of this year, Ripple has already convinced Lufthansa to use the machines in its airport lounges. Which probably means these will be used as a branding tool as much as a novelty for customers. One day you might actually turn your nose up at a latte if it doesn't clearly say Starbucks across the top.
G/O Media may get a commission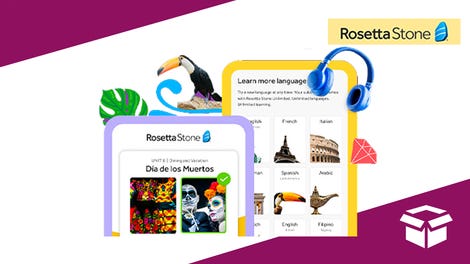 Extra 20% off
Rosetta Stone Lifetime Subscription - All Languages
[Ripple]