We've waited 29 years for a live action Jem movie. But now every piece of news we hear about this project makes us want to rip out our pink hair and weep. The new Jem movie announced last month is now filming in three weeks! How is this possible? What is going on? Where are the women?
When we first heard that G.I. Joe 2's Jon M. Chu would be directing a Jem and the Holograms movie, we got excited. Chu understands the proper level of campiness that would be needed to adapt the singing sensation into today's times, while maintaining her Jem-ness. So yay!
But writer Jenni Miller pointed out that Jem creator Christy Marx was NEVER CONSULTED by the new, all-male movie development team on the live-action adaptation. We got a little upset. And then we read what Marx had to say about this whole adaptation, and our concern level skyrocketed:
Not surprisingly, I'm being inundated with inquiries about the Jem movie. Here's what I have to say about it.

I'll answer the obvious and most frequent question first: No, I had no inkling that the movie was being developed or had reached this stage until a couple of days ago. Someone high in the Hasbro PR department thoughtfully reached out to me to let me know about the movie and the impending announcement so that I wouldn't be blindsided by it. I appreciated that gesture.

That same afternoon, John Chu also reached out and called me and we had a long, wonderful talk. I greatly enjoyed talking with him, sharing our love of Jem, and becoming acquainted.

Many people wonder how I feel about it. I don't think I can hide that I'm deeply unhappy about being shut out of the project. That no one in the entertainment arm of Hasbro wanted to talk to me, have me write for it, or at the very least consult on it. I wouldn't be human if that failed to bother me.

My other unhappy observation is that I see two male producers, a male director and a male writer. Where is the female voice? Where is the female perspective? Where are the women?

Now, as far as not bringing me on-board, that's the reality of franchise IPs. It's their property, they can do whatever they want with it, and they have no obligations whatsoever to me. Was it a smart decision? You decide.
So not only was the original Jem creator never consulted until the last minute but this whole thing is being made by men. Just watch the Jem announcement video. It's literally three dudes walking down a hallway shaking around a Jem doll. One of them is even playing with a toy gun, like the idea of being next to a girl's toy is just too much. OK sure, maybe that's projecting, but it's really easy to do when you watch a video of these guys telling us that they're going to be making a Germ and the Holotwitters Movie.
Not only is this movie being remade by guys with toy guns and funny shots of chopping wood in their office (so clearly they are fans of Jem and her pop career) but they're going to have to update the whole thing. Chu previously described his idea for the Jem movie as "for a whole new generation with themes of being true to who you are in a multitasking, hyperlinked social media age."
Ryan Landels wrote the script, which, per the producers, centers on an orphaned teenage girl who becomes an online recording sensation. She and her sisters embark on a music-driven scavenger hunt — one that sends them on an adventure across Los Angeles in an attempt to unlock a final message left by her father.
G/O Media may get a commission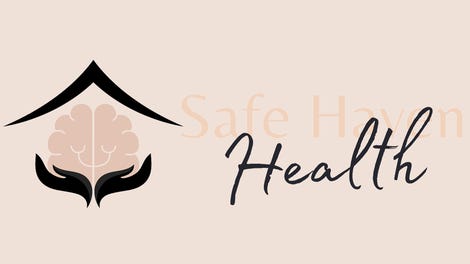 Addiction counseling
Safe Haven Health
Which OK sure fine, the nostalgic in us wants to fight the social media Jem angle with every fiber of our being, but sometimes you have to let go. As long as the Misfits are in it, we're good.
But wait, it gets better. Turns out the whole thing is being crowdsourced, and the developers put out a YouTube call to all Jem fans asking them to audition, sing, or just share Jem ideas. This was two weeks ago. And now producer Jason Blum tells Collider that they are filming this low budget, wide distribution movie in three weeks. THREE WEEKS? How is this possible? That is soon, too soon. Does anyone else feel like their precious Jem movie is just being slapped together last minute?
Thankfully two days ago Chu released a new video that focuses entirely on the women working on the movie. And newly-introduced producer Jessica Hall actually says "And don't worry girls I won't let him screw it up." Which, we guess, is something. And we're thankful for that. Perhaps this video is the first in a long line of, "We get it, that was a bad introduction let's start over we do actually love Jem not just your nostalgia money." videos. And that would be nice.
But so far, this has just been hard to watch. Jem isn't just some random toy that had a bit of popularity in the 80s. She was an icon for many girls. It was our first badass lady who had science fiction technology (Synergy!) to play with and a voice to sing with. She got into scuffles, did the right thing and taught lessons all while looking fabulous. Hell Jem was a business woman — she was an entrepreneur. Why aren't people talking about that in these "why I love Jem" videos?
This isn't just some crappy piece of nostalgia that can be thrown together last minute. Some of us have been waiting our ENTIRE LIVES for this movie. The Jem movie we deserve is marinated in music and pop culture and hard-working women kicking ass. Imagine a movie with Janelle Monae, Robyn and other ass kicking ladies standing shoulder-to-shoulder with our Jem. That's what it should feel like!
So please, a little handholding if you will. We know it's not Shakespeare, but it's still Jem. And Jem deserves her first live action world wide movie premiere to be outrageous, in a good way.