This Black Friday, when I'm swollen with cold turkey and yams, I'm going to lounge on my couch, some mindless Netflix marathon playing in the background, and I'm going to stare at the expected delivery date for the one thing I've actually bothered to order this week, on the occasion of the most hallowed of shopping holidays: A $2300 OLED TV from LG.
It was not easy deciding to spend $2300 on a TV. That's more than twice what I spent on my phone or would spend on a new Windows laptop. But I've been wanting an OLED TV ever since I first laid eyes on LG's OLED G6—a TV that retailed for $8000. For the last year, I've wandered the aisles at Best Buy and Costco, staring longingly at the OLEDs and hoping for a day when I could actually afford one without significantly compromising quality.
You see, usually the cheapest OLED displays from LG—which is the primary producer of OLED TVs in the US and the only maker of OLED TVs for under $2000—have had some small flaws. They weren't as black, or they were slower.
The 2017 LG OLEDs all use the exact same panel with the exact same potential for a pretty picture—the only variation being how well calibrated they were before leaving the factory. There are, obviously, other big differences between the most affordable LG OLED, the $2300 OLED B7, and the most expensive, the $8000 W7. The pricier the set, the thinner the display, the more attractive the bezel, and the nicer the audio. But it wasn't the boom of the speakers that impressed me with the 2017 LG OLED TV line when I first spied it back at CES. I fell in love with how they look. They're stunners.
G/O Media may get a commission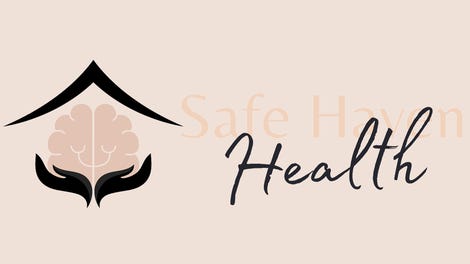 Addiction counseling
Safe Haven Health
Until recently, these TVs have also been stunningly expensive. The LG OLED 65B7 usually retails for $3300! That's way, way too much to spend on a TV, even one as pretty as the 65B7, LG's bottom rung 65-inch OLED. But this week, it's going for $2300.

As an added bonus, besides being 4K, with a nice wide color gamut, it's got a whopping four kinds of HDR built in so it should be future proof. This is a TV that could last for years.
And according to Stephen Baker, an analyst with NPD who specializes in televisions, this is the perfect time for me to blow all my cash. "In general holiday is a good time to get any TV," he told Gizmodo. "Prices are aggressive, and it is a good point in [the] technology cycle." That's because, he added, a "new product [is] not likely to be available for 4-6 months."
Which means you can get the TV for cheaper than usual, and you'll have, at minimum, six months before you get upgrade envy. So yeah, I don't care about the cheap TVs TCL and Amazon and Samsung are pushing. I don't care about the laptops that are gonna go on sale, or the smart home lights that might be cheaper than usual. This year there's a future proof TV with my name on it, and it's the only deal I care about.