Isn't it fine to have a smartphone that fits in your pocket? Isn't it dandy to have a tablet for two-handed tasks? Soon you'll be able to buy both for just $200 — no contract required — with this Intel-powered smartphone that transforms into a tablet.
It's called the Asus Padfone X Mini, and the two-piece set is coming to AT&T on October 24th for just $199 with a prepaid smartphone plan. For that unheard of price, you get a 4.5-inch smartphone and a 7-inch tablet docking station. Just slide the phone into the back of the tablet chassis, and you can magically use all your apps on a much larger screen. You can even still make calls. Plus, the tablet houses an additional lithium-ion pack to keep your phone's battery going.
The catch, of course, is that these aren't particularly high-end products.
The Asus Padfone X Mini is notable for being the first Intel-powered smartphone actually widely available in the United States, but it's not what I'd call powerful. Though you do get LTE thanks to an Intel modem, the dual-core 1.6GHz Intel Atom Z2560 processor wasn't enough to churn through the excessive amount of unnecessary apps and customized software that AT&T and Asus preinstall on this phone. The phone definitely misses a beat swiping through homescreens and launching apps, and intensive games like Dead Trigger 2 also tend to stutter.
G/O Media may get a commission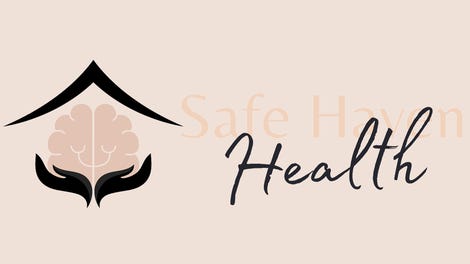 Addiction counseling
Safe Haven Health
And though the 7-inch, 1280 x 800 screen on the tablet is decent enough in a last-gen sort of way, the phone's 4.5-inch, 854 x 480 panel is decidedly shitty. It's fairly dim, has ridiculously bad viewing angles, and generally reminded me I was using an inferior phone every time I used it. Plus, both the tablet and the phone are pretty chunky, and I nearly clocked myself watching movies in bed.
I'll do the 5-megapixel camera a favor by not talking about its poor performance in public. At least the phone fits fairly well into my hand!
I spent a few days with the phone and tablet, and while I feel they're actually decent enough for the incredibly low price — though you can easily get a better tablet for $99 — one important quirk stood out. Battery life.
Just like early Intel-powered smartphones, the PadFone X mini idles like a champ. Turn the phone off, put it in a pocket, and it'll still be charged days later. But actually use the phone, and you can practically watch the battery drain. I saw it idle for hours and only lose 1-2%, but also regularly saw 20% drops after just an hour of heavier use.
And since the tablet docking station's internal battery isn't powerful enough to actually recharge your phone — only keep it at its current level — you can't rely on it for everything.
In short, if you're sure you want a cheap phone and a cheap tablet, and you leave that phone sitting for long periods, the Padfone X Mini offers an intriguing combination. Otherwise, you'll probably do better elsewhere. According to Intel, more such inexpensive smartphones and tablets are on the way with better battery life and performance. You can expect them in the next few quarters.