Starved Rock State Park, located about 100 miles from Chicago, is the "#1 attraction in Illinois," according to its website. The history section on that same site delves into the tragic legend behind the park's unusual name, but doesn't mention a more recent event that brought it far more notoriety: a 1960 triple slaying.
Can't really blame 'em for that omission; even the biggest fans of campfire ghost stories might be given pause by what happened to Mildred Lindquist, Lillian Oetting, and Frances Murphy in March of that year. As the Chicago Tribune remarked in 1985, on the 25th anniversary of the incident, it took the park over a decade to recover from the bad publicity generated in the wake of the shocking crime.
And indeed it was very shocking. The three women, friends in their late 40s and early 50s, attended the same church in Riverside, Illinois, just outside of Chicago. They were all well-to-do, married, and mothers of grown children, and one long weekend they decided to take a trip to nearby Starved Rock, stay at the on-site lodge, and enjoy the area's hiking trails and natural beauty. But their first jaunt into the woods—to view the stunning but isolated waterfall at the park's St. Louis Canyon—would, horrifyingly, also be their last.
As American Hauntings recounts, the alarm went up when Oetting's husband, who'd been trying unsuccessfully to reach his wife via telephone (with particular concern after a snowstorm passed through the area), asked an employee at the picturesque Starved Rock Lodge, where the three friends were staying, to check their rooms. Though all their bags were intact, and their car remained in the parking lot, the women had vanished. And they'd been missing, Oetting realized, for nearly two days. It didn't take long after that for law enforcement and volunteers to form a frantic search party.
G/O Media may get a commission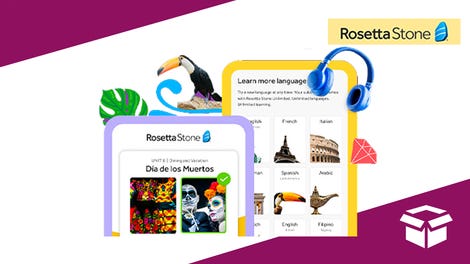 Extra 20% off
Rosetta Stone Lifetime Subscription - All Languages
What they discovered was unimaginably grisly:
The three mutilated women were lying side-by-side, partially covered with snow. They were on their backs, under a small ledge, and their lower clothing had been torn away and their legs spread open. Each of them had been beaten viciously about the head and two of the bodies were tied together with heavy white twine. They were covered with blood and their exposed legs were blackened with bruises.
The fresh snow initially obfuscated any crime-scene clues, but after some digging, the pieces soon came together, including the discovery of what was believed to be the murder weapon: a bloodied tree branch. But who could have done it? And why?
After an extensive investigation that lasted months, a 21-year-old Starved Rock Lodge employee named Chester Weger (who'd been accused of, but never arrested for, the prior rape of a 17-year-old girl) emerged as the best and only suspect. This was thanks to the dedication of what an admiring 1961 Life magazine article dubbed "two hicktown deputy sheriffs," Bill Dummett and Wayne Hess, who cracked the case despite "the sloppy work of more high-powered cops."
Dummett and Hess, investigators for LaSalle County state's attorney Harland Warren (who, in an odd twist, lost a bid for re-election as the case was unfolding), were convinced that someone local had committed the murders. This went against the more popular theory that it'd been engineered by someone who was just passing through the park. The twine that had been used to bind the women became the case's unlikely smoking gun, Life reported, once Dummett matched it microscopically to twine that was used in the lodge's kitchen. Weger, who'd been a dishwasher, would have had easy access to it. Once he biffed a second lie-detector test (after passing in the immediate wake of the crime, when all lodge staff were questioned), further circumstantial evidence was gathered: he'd been seen with scratches on his face after the crime; his leather jacket was found to have spots of human blood, which had been unsuccessfully scrubbed, clinging to it.
Eventually, after months of interrogations, Weger confessed and was taken to Starved Rock, where he demonstrated how he'd done the deed. He'd merely wanted to rob the women, he claimed, but things turned violent when Frances Murphy fought back. After he was convicted of killing Oetting, prosecutors decided not to pursue the other cases. A life sentence, they figured, was punishment aplenty.
But in subsequent years, Weger recanted his confession, telling the Chicago Tribune in 1985 that he'd only admitted to being the killer under extreme duress:
"I don't really ever expect to get out," Weger said in a recent interview. "But I never did it, and there are people that know that." Weger, who works in the prison commissary as a clerk, maintains he confessed only after being beaten and threatened with death. Police said he knew details of the crime that only the killer could have known.

"At first everything I say now about my innocence was believed by the police and they know I never did it," Weger said. "When I first heard (about the murders), I was shocked and stunned like everyone else."

"The police at the park saw me every day and I passed every test they gave me at first," he said, "but the months went by and they wanted a conviction, so they beat me into signing it. I wasn`t ever at the park when it happened. I was done wrong."
As of December 2014, Weger was the longest-serving inmate in Illinois, incarcerated for over 50 years; he is routinely denied parole. His conviction in "the crime of the century in Illinois" has continued to draw controversy over the years. In 2004, there was an (unsuccessful) drive to have the evidence in the case DNA tested, and in 2010, it was the subject of a legal education conference, focusing on the media's unusually involved role in the case (particularly the much-photographed, pre-trial reenactments) held near Starved Rock State Park.
In this short documentary, author and area historian Steve Stout (The Starved Rock Murders) discusses his take on the killings; he believes Weger's confession, that the crime was the result of "a robbery that got out of hand," is likely the truth. The video also includes a good look at the park, as well as archival footage of Weger at the crime scene.
From top: St. Louis Canyon, where the women's bodies were found,is seen at left in this circa-1960 map (AP Photo); the body of one of three women is brought down the St. Louis Canyon trail near Ottawa, Ill., March 16, 1960 (AP Photo/Charles Knoblock); Chester Weger, center, shows Sheriff Ray Eutsey, right, how he dragged the body of women into a cave at Starved Rock State Park while state trooper Elner Nelson, on ground, plays the part of victim Lillian Oetting (AP Photo/Charles Knoblock); Weger is greeted by his wife JoAnn and daughter Becky, 3, on arrival at LaSalle County Court House, Jan. 30, 1961, in Ottawa, Illinois. (AP Photo)