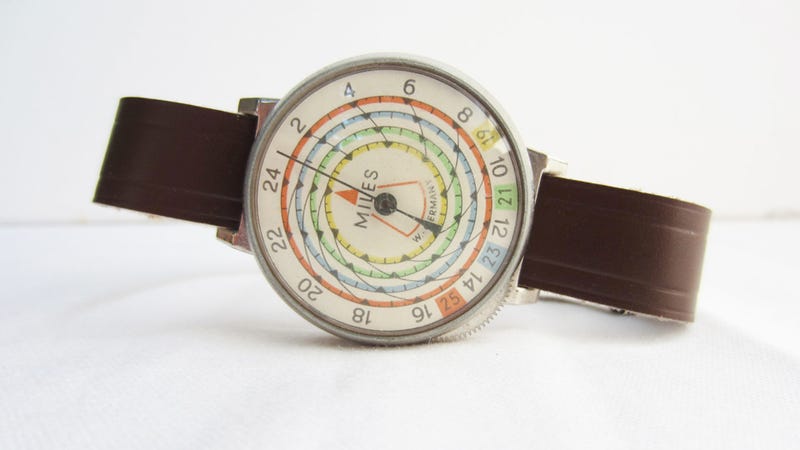 In a world that's fat and getting fatter, any inducement to get up and move is both welcome and encouraged. One reason to take a hike, beyond physical health and vanity, is the access to some stylish classic gadgets, like this vintage ankle pedometer.
Unlike the counting-style pedometers that merely measure steps taken, this leg-mounted machine (don't you dare call it an anklet) measures distance, in miles, starting at 2 and ending at 24. What, you thought anything less than 2 miles counted as a real walk? Maybe you should just give up and get a Fuelband
This pedometer was manufactured in West Germany. Walking the length of the 96-mile Berlin Wall would make exactly four revolutions on the pedometer—just a coincidence?