It's a quiet week for new releases in comics, but nothing really is quiet when you get DC animation maestro Bruce Timm giving us his take on New God Bekka as Wonder Woman. Joining Wonder Woman in this week's new series? Why, satanic rock bands, metaphysical crime tales, a Red Sonja/Conan team up, and more!
Dark Horse
Single Issues
This Damned Band #1 - In the 1970s, the world's most famous rock band finds out their satanic-themed look is actually a front for real Satan worship. Written By: Paul Cornell Artist: Tony Parker
Trade Paperbacks
Veda: Assembly Required - An orphan girl living under a robot-run factory discovers she has the talent to speak to machines. Written By: Samuel Teer Artist: Hyeondo Park
Collections
Bowery Boys: Our Fathers - In antebellum New York, a young boy and his friends try to stop his father from being framed for murder. Written By: Cory Levine Artists: Ian Bertram, Brent McKee
DC Comics
G/O Media may get a commission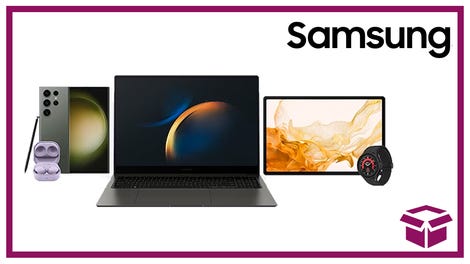 24 hour deals
Discover Samsung - Daily Deal
Single Issues
Justice League: Gods and Monsters—Wonder Woman #1 - In a prequel to the upcoming animated movie, the New God Bekka finds herself on Earth in the heyday of the '60s peace and love movement. Written By: J. M. DeMatteis, Bruce Timm Artists: Rick Leonardi, Dan Green
Trade Paperbacks
Infinite Crisis: Fight For The Multiverse Volume One - Based on the now defunct Battle Arena video game, the heroes of every Earth in the multiverse must band together to defeat Atomic Two-Face when he gets control of the Eternal Key. Written By: Dan Abnett Artists: Stjepan Sejic & Various
Collections
Teen Titans Volume One: Blinded By The Light - Red Robin, Wonder Girl, Raven, Bunker and Beast Boy come together to try and protect a world filled with superpowered teenagers. Written By: Will Pfeifer Artists: Kenneth Rocafort, Scott Hepburn
IDW
Collections
American Barbarian - A red-white-and-blue-haired hero must defend a post-post-apocalyptic world from the immortal Two-Tank Omen. Written By: Tom Scioli Artist: Tom Scioli
Image
Single Issues
Dark Corridor #1 - In the city of Red Circle, Mobsters who have run the city for decades find themselves the targets of mysterious female assassins. Written By: Rich Tommaso Artist: Rich Tommaso
Marvel
Trade Paperbacks
Angela, Asgard's Assassin: Priceless - After discovering she is Thor's sister and of Asgardian birth, Angela finds herself on the run and protecting a demonic child from both her true home of Asgard and Heven. Written By: Kieron Gillen, Marguerite Bennett Artist: Phil Jimenez, Stephanie Hans
Collections
Power Man & Iron Fist: Heroes For Hire Epic Collection - The stronger-than-steel Luke Cage teams up with Danny Rand, the Iron Fist, in the creation of one of the greatest superhero partnerships in history: The Heroes for Hire, who take on any job as long as their price is met! Written By: Various Artists: Various
Others
Single Issues
John Flood #1 (Boom! Studios) - After bizarre Government experiments render him without the need to sleep, John Flood finds himself living in a perpetual dream state where he can't discern what's real and what's a dream—but he uses his new powers to become a makeshift P.I. Written By: Justin Jordan Artist: Jorge Coehlo
Red Sonja/Conab #1 (D.E.) - Red Sonja and Conan are reunited as captains of mercenary companies who team to fight the forces of an evil sorcerer. Written By: Victor Gischler Artist: Roberto Castro
Graphic Novels And Collections
Graphic Novels
Baba Yaga's Assistant (Candlewick Press) - Russian folklore icon Baba Yaga finds herself as the mentor to a curious young girl. Written By: Marika McCoola Artist: Emily Carroll
James Patterson's Zoo: The Graphic Novel (Yen Press) - The adaptation of the same novel currently being turned into a TV series, a biologists discovers that animals all over the world are turning their hostile attention towards humanity. Written By: James Patterson Artist: Andy MacDonald
Lion of Rora (Oni Press) - The true story of Joshua Janavel, farmer turned freedom fighter, who will stop at nothing in his quest to save his people from tyranny and religious persecution. Written By: Christos N. Gage, Ruth Gage Artist: Jackie Lewis
Oceanus Act One (Future Dude) - Far from the underwater research base they work and live in, a husband and wife scientist team are on a mission in a small submarine when a devastating global disaster strikes. Written By: Jeffrey Morris, Kimberly Morris Artists: Christian Gossett, Zac Atkinson
The Raven's Child (Inklit) - When monsters ravage humanity, they fear only one thing: the prophecy of the Raven's Child, a legendary hero who will rise and save humanity from its monstrous destroyers. Written By: Tom Sniegoski Artist: Tom Brown
Treadwater Volume One (Darkrose Studios) - A high-tech group of operatives is formed to stop a wave of crime and terror ravaging the world in the wake of a global economic crisis. Written By: Morgan Rosenblum, Don Macnab Artist: Ray Dillon
---
Want to see what else is out this week? You can see the full list here - and find out where your nearest Comic Book Store is here!