That's right: The zombie apocalypse is quite possibly real, and a Harvard Medical School professor is among those explaining why, in a new special. What else does television have in store for you this week? A tribute to Marie Curie and the Speedy Weenie! The season finale of Haven and a key turning point on Fringe!
Check out clips and details for all of this week's must-see science fiction and fantasy television.
Top image: Rodolpho Reis on Flickr.
Today:
Dreamworks Dragons: Gift of the Night Fury (8 PM, Fox):
I guess this was already released as a direct-to-DVD movie a year ago, but now it's airing in prime time:
Inspired by the popular "How to Train Your Dragon" film franchise, this story of faith, love and friendship finds the villagers of Berk preparing for the winter holidays. As their festivities approach, the dragons make a sudden mass exodus leaving Hiccup (Jay Baruchel), Astrid (America Ferrera), Stoick (Gerard Butler) and the rest of the gang saddened by the loss of their winged friends. A wild turn of events leads Hiccup to discover a mysterious, never-before-seen island and learn the true reason why the dragons left the village.
Gossip Girl (8 PM, The CW):
Mentioning this two-hour series finale for a couple reasons. 1) There's not much else on TV this week. 2) It's sort of fascinating that the main plot point in this two-hour final episode is finding out the identity of a social media gadfly. It really doesn't seem that long ago that the notion of an anonymous person revealing everybody's secrets on the internet would have been a plot point in a near-future SF novel.
I Love the 1880s: The Nerds Who Built America (11 PM, History):
Celebrate the other 80s, with a team of (hopefully funny) comedians:
Our cast of comedians tackles Edison, Einstein, the Wright Brothers, and many other nerds whose scientific genius have made the world a better place. Learn how shocking an elephant helped decide how we get electricity today. Discover the secrets of Marie Curie's radioactive love life. Find out why one inventor's Speedy Weenie is probably in your kitchen right now. It's a half-hour of TV that finally proves science can be fun. Or at least funny.
G/O Media may get a commission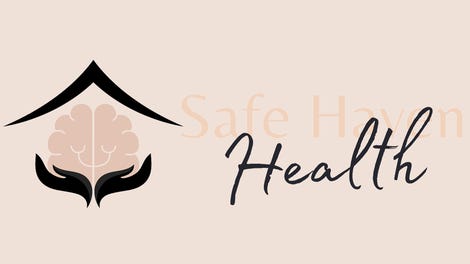 Addiction counseling
Safe Haven Health
---
Tuesday:
Zombie Apocalypse (10 PM, Discovery):
This is the culmination of Discovery's "Apocalypse Tuesday" consisting mostly of reruns of specials about the end of the world. This one, though, is new — and it features a Harvard professor explaining why zombies will kill us all!
From The Walking Dead to bath salts causing Zombie-like attacks, Zombie culture is everywhere and there's a core group of seemingly ordinary people prepping in The Event that the ZOMBIE APOCALYPSE staggers out of fiction and becomes reality. As belief spreads throughout the science COMMUNITY, Ivy League professors and scientists speak out in this Discovery Channel special to describe the plausibility of this scenario. Some people imagine what it would be like to win the lottery, but Zombie Preppers spend their time planning for Zombie attacks. Meet the everyday individuals who can't stop thinking through all the scenarios for their own demise.

· Patti Heffernan: A mother of two who's teaching her children to fight Zombies, she spends time fortifying her home and thinking through worst case scenarios.
· Alfredo Carbajal: Founder of the Kansas Anti-Zombie militia, he has a secret location stockpiled with all the supplies necessary to keep him alive during the apocalypse.
· Matthew Oakey: An ex-military firearms instructor who wouldn't hesitate to kill a Zombie, he's loading up on firearms and preparing an escape route in The Event of an attack.
· Shawn Beatty: This Wisconsin-based teacher doesn't expect Zombies to rise from their graves, but believes that the end is near and wants to be prepared when disaster strikes.

But this event isn't all imagination. Dr. Steven Schlozman of Harvard Medical School explains that it is indeed plausible for humans to contract a virus that changes them into something resembling a Zombie. Diseases can move very quickly thanks to our global infrastructure – cars, trains, subways and if such a virus were to become a pandemic, the results would be immediate and devastating. A zombie-like virus passed on by human contact could infect every person in a city the size of New York in just 8-9 days. The 1918 Spanish Influenza killed 100 million people worldwide, and something similar could kill a staggering 250 million today.
Leverage (10 PM, TNT):
Worth mentioning because it's directed by Star Trek's Jonathan Frakes (who's one of the better directors working in television right now) and it's about creating a "global toy craze," which sounds like a particularly fan-oriented storyline.
The Leverage team creates a global toy craze to take on an unscrupulous CEO who is about to unleash a dangerous toy onto the market.
Also on TV tonight: Science is showing three hours of Fringe from 8 to 11. There's a new Doomsday Preppers on National Geographic at 9 PM, and also the season finale of Mankind: The Story of All of Us on History Channel at 9 PM.
---
Wednesday:
Nothing much today. Sorry. Go live your lives.
Also on TV tonight: There's a brand new Dark Matters: Twisted But True at 9 PM on Science.
---
Thursday:
Syfy is having a Haven marathon all day. Apart from that, it's quiet. Almost... too quiet.
Also on TV tonight: There's a new Mad on Cartoon Network at 8. Travel has a new Mysteries at the Museum at 9. USA has the two-hour season finale of Burn Notice at 9 PM.
---
Friday:
Fringe (9 PM, Fox):
This is the last episode until January, and also one of the final episodes of Fringe altogether. And maybe things will start kicking up into a higher gear and we'll move past the "Bishop men are becoming monsters" portion of the story. Here's what Fox wants you to know:
As the countdown to the climactic series finale continues, the Fringe team is running out of time to save the world. As Peter, Olivia, Astrid and Walter scramble to tap into a key piece of the puzzle to defeat the Observers, they enlist the aid of Nina Sharp who conjures up a plan.
The Brit List: The Ultimate Doctor Who List of Lists (10 PM, BBC America):
John Barrowman looks so cute in this promo, it's probably reason enough to DVR this one.
What's your Top Five Doctor Who companions? Your Top Five Scariest Monsters? Your Top Five Guest Stars? Don't miss as BBC AMERICA's pop culture correspondent ASHA LEO is joined by special guest Captain Jack Harkness himself, JOHN BARROWMAN (Torchwood, Doctor Who), to countdown the rankings in these and other heated polls.
Haven (10 PM, Syfy):
It's the season finale!
With all of the mysteries Audrey has been investigating — the Bolt Gun Killer, the search for her son, The Guard and her own past in Haven — converging at the same place and time, Audrey must face hard truths and make a terrible decision as the very existence of Haven hangs in the balance.
Also on TV today: There's a new Mike the Knight on Nickelodeon at 1:30.
---
Saturday:
Syfy is showing all the Shatner Star Trek movies all day, although for some reason they're out of order. Maybe just so that Wrath of Khan can be in prime time.
Ben 10: Omniverse (9 AM, Cartoon Network):
Khyber, with a now improved Nemetrix, attacks Ben and Rook at a festival.
My Little Pony: Friendship is Magic (10:30 AM, The Hub):
It's "Apple Family Reunion":
Granny Smith agrees to let Applejack lead the Apple Family reunion but Applejack loses sight of what is truly important.
Frozen Planet: Edge of the Earth (9 PM, Discovery):
Narrated by Sir David Attenborough.
The Frozen Planet Special brings together the very best highlights of the series, taking viewers on a spectacular journey through the entire polar year - from the depths of winter to the melting world of the polar summer.
Also on TV today: A new Ben 10: Omniverse on Cartoon Network at 9 AM. Plus a new Power Rangers on Nickelodeon at 1 PM. And a new R.L. Stine's The Haunting Hour: The Series on The Hub at 6 PM.
---
Sunday:
Tron Uprising (Midnight, Disney XD):
I'm glad that this show is taking a stand against tagging, after all the pro-graffiti messages in The Dark Knight Rises and elsewhere. Your neighborhood anti-graffiti committee thanks you, Tron.
The Renegade recruits three fearless supporters who have expressed their commitment to the revolution by tagging the grid with the message that "Tron Lives." After inviting them to join in the resistance, he discovers one of them is his best friend Mara and has to convince them that tagging is not the right path and devise a new plan targeting Tesler's ship.
That's followed by a new Motorcity at 12:30 AM.
Sources: Futon Critic, MSN TV, TV Guide, and various TV studio press releases.