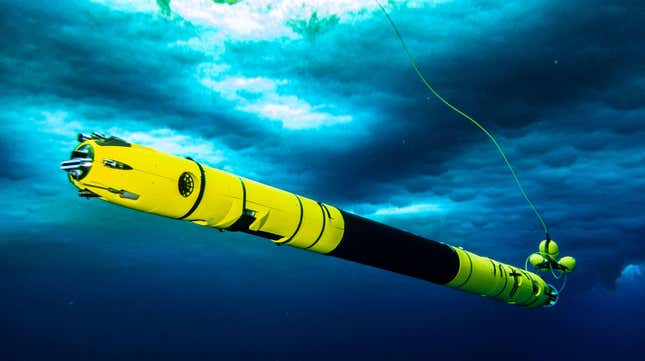 Thanks to a skinny, torpedo-shaped robot, scientists have been able to better observe the forces eroding Antarctica's Thwaites glacier, aka the 'doomsday glacier' that could rapidly raise sea levels if it melts.

Lower Drought Conditions In California | Extreme Earth
A research team sent the remotely operated Icefin underwater robot underneath the glacier in western Antarctica. They found that the ice was overall melting slower than previously predicted by computer models, but they also observed where the melting was more likely to occur. Their findings are published in two separate papers in the journal Nature this week.
British and U.S. scientists with the International Thwaites Glacier Collaboration traveled to the glacier in late 2019 to drill into the ice. They created a hole that was almost 2,000 feet (600 meters) deep and dropped in the Icefin robot. During their observations, the researchers found that the ice shelf is melting at a rate of 2 to 5.4 meters a year, which is less than previously thought. "It's showing us that this system is very complex and requires a rethinking of how the ocean is melting the ice, especially in a location like Thwaites," said scientist Peter Washam in a press release.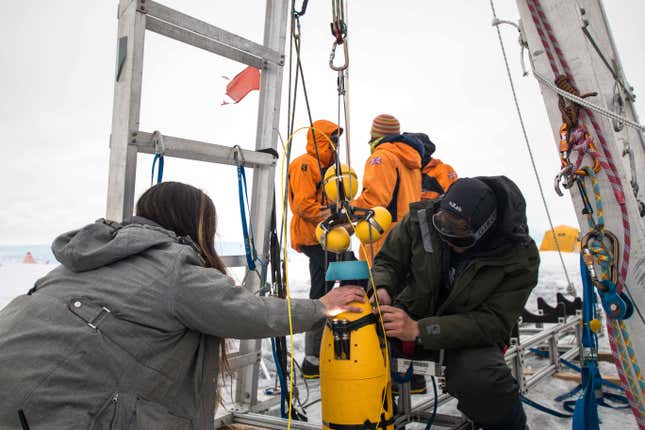 The team also found that the landscape under the glacier is filled with crevasses and large cracks that go through the ice. Melting occurred faster in these cracks because warm, salty water could get in. Ocean temperatures surrounding Antarctica have risen, likely due to climate change.

"These new ways of observing the glacier allow us to understand that it's not just how much melting is happening, but how and where it is happening that matters in these very warm parts of Antarctica," Britney Schmidt, an associate professor of astronomy and earth and atmospheric sciences at Cornell University, said in a press release. "We see crevasses, and probably terraces, across warming glaciers like Thwaites. Warm water is getting into the cracks, helping wear down the glacier at its weakest points."
These findings are alarming because if the huge glacier (which is roughly the size of Florida) collapsed, it could cause more than half a meter of global sea level rise. The collapse of this glacier could also "destabilize neighbouring glaciers that account for a further 3 [meters] of future sea level rise," researchers wrote in the study.
Though the overall ice melt is happening slower than previously modeled, this doesn't change the fact that the doomsday glacier is in trouble. The grounding line, which is where the glacier meets the bedrock, has retreated some 8.7 miles (14 km) since the late 1990s.