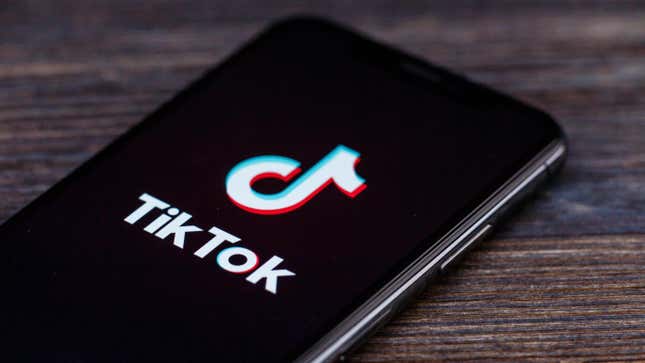 AI feels like it's taking over the world, and now it's coming to one of the most popular social media platforms. TikTok is reportedly adding an AI chatbot to its app.

The bot is called "Tako" and is being released to limited markets in the Philippines for testing, according to Reuters. Tako is supposed to talk with users about TikToks while helping them discover more content. Videos and screenshots captured by Watchful.ai show Tako living in the main TikTok video interface, above the user's profile picture on the right side of the screen represented by a ghost-shaped icon.
"Being at the forefront of innovation is core to building the TikTok experience, and we're always exploring new technologies that add value to our community," TikTok told TechCrunch. "In select markets, we're testing new ways to power search and discovery on TikTok, and we look forward to learning from our community as we continue to create a safe place that entertains, inspires creativity and drives culture."
Tako appears to be an attempt from TikTok at another avenue for users to navigate the app. The chatbot is a sort of amalgamation of TikTok's search function and its scarily-accurate recommendation algorithm on the For You page. Watchful says that Tako will collect user preferences to recommend hyper-targeted and personalized content. 
TikTok is not the only social media platform hopping on the chatbot bandwagon: Snapchat revealed an AI chatbot called MyAI in February. Initially, only users foolish enough to pay $3.99 for Snapchat Plus had access to the AI, but Snapchat rolled out access to everyone on the app in April.
Want to know more about AI, chatbots, and the future of machine learning? Check out our full coverage of artificial intelligence, or browse our guides to The Best Free AI Art Generators, The Best ChatGPT Alternatives, and Everything We Know About OpenAI's ChatGPT.