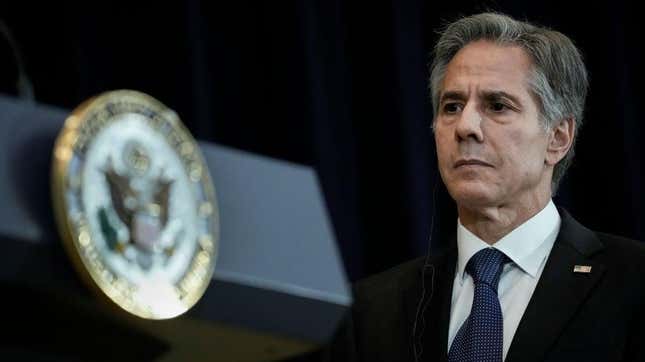 The font style used in the U.S. State Department is changing, prompting complaints from employees who find the change to be an inconvenience. Secretary of State Antony Blinken sent an email to the state department, headlined "The Times (New Roman) are a-Changin," ala Bob Dylan, saying they will be changing the font for high-level internal documents to the larger sans-serif font, Calibri, from Times New Roman, which has been used for more than two decades.
Vizio's Latest TVs Go All Quantum
Blinken said the department's domestic and international offices have until February 6 to "adopt Calibri as the standard font for all requested papers," the email said according to the Washington Post.
The change comes as a means to help employees who are visually impaired and was recommended by the secretary's office of diversity and inclusion. However, the announcement has received criticism and complaints that the Calibri font is not aesthetically pleasing.
One Foreign Service officer told The Post that a water cooler discussion about the font change "took up, like, half the day," and ranged on both ends of the approval spectrum, while another said, "I'm anticipating an internal revolt."
Although the change is facing pushback, this is not the first time the State Department has implemented a font change to internal documents. The font was exchanged for Times New Roman in 2004, but at that time had received criticism because it was changed from the Courier New 12 font, otherwise known as the typewriter font.
At the time, the change was instated because Courier New 12 was considered outdated and was swapped for Times New Roman because it "takes up almost exactly the same area on the page as Courier New 12 while offering a crisper, cleaner, more modern look," the State Department told Slate at the time.
Times are once again changing, as Calibri takes over as the standard font within the State Department, but this time it is the "wings" and "feet" of the font that is prompting the change.
In the email obtained by The Post, Blinken said the "decorative, angular features" of Times New Roman and other serifs "can introduce accessibility issues for individuals with disabilities who use Optical Character Recognition Technology or screen readers." He added, "It can also cause visual recognition for individuals with learning disabilities."
A senior State Department official told The Post Blinken's decision was purely focused on the accessibility issues of employees, and not the aesthetics of the font itself. However, regardless of the State Department's reason for the change, a Foreign Service officer told the outlet, "A colleague of mine called it sacrilege. I don't mind the decision because I hate serifs, but I don't love Calibri."