In a recent article, Tinder and the Dawn of the "Dating Apocalypse", Vanity Fair writer Nancy Jo Sales threw seven kinds of shade on Tinder and everything it stands for. Rather than issue a tersely-worded statement upholding its belief in the sanctity of marriage, Tinder found the keys to the Twitter account, and let loose.
The Vanity Fair piece is far from perfect: it reads as a series of personal accounts of life in the Tinder era, structured and extrapolated to paint Tinder in a very particular light, where real relationships are doomed, and Tinder is to blame.
Whether you agree with that probably depends on how many Tinder matches you've banged to date, but one thing that's less ambivalent is Tinder's response. In a lengthy diatribe broken up into 140-character tweets, the Tinder Twitter account has mounted a lengthy and sometimes-coherent response.
Among the Tweetstorm, there are some fair points: of course if you interview a bunch of Manhattan brogrammers and sorority girls, you're going to find a particular type of behaviour, namely unashamed Tindering around town. To say that's all Tinder is good for — and then blame the app for the behaviour — is grasping at some rather thin straws.
G/O Media may get a commission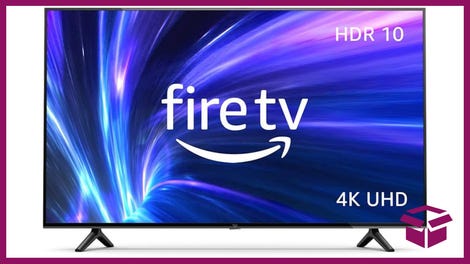 42% Off
Amazon Fire TV 50" 4K Smart TV
But Sales also brings up some other concerns, ones that weren't addressed in Tinder's sea of Silicon Valleyisms. Tinder doesn't do much to change the power imbalance in dating; in fact, with the not-so-subtle focus on physical attractiveness and a mutual desire to hook up, it probably does the opposite.
In any case, it's worth reading both the Vanity Fair piece, and Tinder's response below.
Contact the author at chris@gizmodo.com.