Writer David S. Goyer talks about the possibility of a unified movie and television universe for DC. Emilia Clarke gives a brief description of her Sarah Connor in Terminator: Genesis. Tatiana Maslany previews what's up with Rachel on Orphan Black. Plus, does a video game trailer set up Amazing Spider-Man sequel villains?
Top image: X-Men: Days of Future Past
Batman Vs. Superman
Latino Review has more speculation about what role Holly Hunter will play in the Man of Steel sequel. While the announcement of her casting said that she will play a character created for the film, Latino Review speculates that she'll play Leslie Thompkins, or a character based on Thompkins. In some versions of Bruce Wayne's background, Thompkins went to medical school with his father. In Batman: The Animated Series she knew Batman's secret identity and would treat Bruce for ailments he couldn't go to the hospital for. [Latino Review]
Batman News has a conversation overheard by a man in Detroit wearing Milo & Sage badge, "Milo & Sage" reportedly being the title the production is using in public. Here's what was reportedly overheard:
They wanted to film at the courthouse in Detroit at night, but because there would be loud weapons they ran into complications.
There was talk about shutting down some train crossings.
They were trying to find the right convenience store for a robbery scene.
A helicopter was supposed to land on COBO Hall in Detroit. The production wanted to blow a hole in the roof. However, COBO said no. They had promised to repair it, but COBO still said no. They'll be heading to Chicago to shoot the scene with the helicopter and explosion.
G/O Media may get a commission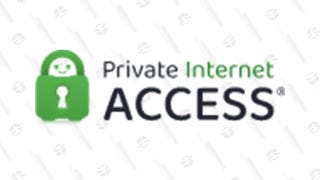 $3 per month
Private Internet Access | 2 Years + 2 Months Subscription
More details at the link. [Batman News]
---
DC
Speaking of DC, writer David S. Goyer spoke about the chances that the movies and the TV shows would take place in a single universe:
I mean, it's too early. I know that Warner Bros. would love to make their universe more cohesive. There have been a lot of general conversations about that, but it's really, really early. I'm not sure. Marvel has had enormous success, but I'm not sure that everybody should try to emulate them either. It's just been vague conversations so far.

. . . You have to admire what Marvel's done. It's really hard to create a brand, I mean, where people will follow your brand. Pixar's done it, and now Marvel has done it. It's really, really hard to do, because there's not a lot of brand loyalty anymore. They've created a cohesive universe, so I really admire what they've done.
[IGN]
---
Sandman
Goyer continued on to talk about his job adapting Sandman for the big screen:
IGN: I love Sandman. How are you planning to crack that?

We'll see. It's tricky. There's a reason why it hasn't been adapted for 15, 16 years. It's really dense and wonderful. Neil [Gaiman] is a genius and cerebral. We're just getting into that right now. We'll see.

IGN: Sandman always felt like it would make sense as a TV series. Was that an approach you considered?

I think people have tried before. Honestly, it just happened that Warner Bros. asked me if I'd take a crack at it, and I was not sure. We're just getting into it now...
[IGN]
---
Terminator: Genesis
Emilia Clarke was asked what her Sarah Connor could be expected to be like, and she answered:
They can expect a bad-ass. There are differences that I believe will surprise and hopefully excite fans, and people who aren't so familiar.
---
The Amazing Spider-Man 2
It's always a risky proposition to read too much into a video game trailer, but there's always a chance that the tie-in game reveals some of the stuff that is in the pipeline on the film side. This Amazing Spider-Man 2 game trailer shows characters we know are in the film — Green Goblin and Electro — and a number that are not. In the trailer below, you can see Kingpin, Felicia Hardy/Black Cat, Cletus Kasady/Carnage, and Kraven. Whether this means nothing, are characters alluded to in the sequel, or setting up future movies remains unknown. [Game Rant]
---
X-Men: Days of Future Past
Producer-writer Simon Kinberg says that the hope for this film is to "broaden the audience for X-Men such that it will motivate potential spin-offs even more."
See the X-Men cover for Entertainment Weekly below. [Entertainment Weekly]
And here's the film's trailer, with some commentary from Bryan Singer. [Entertainment Weekly]
---
Agents of SHIELD
Cobie Smulders will return as Maria Hill in the Tuesday, April 29th episode. And word is that it's not a small cameo, like in the premiere, but a "Coulson/Hill team-up" that is "punctuated by lots of action." [TV Line]
Talking with Entertainment Weekly, executive producer Jeff Bell seems to confirm that the enemy of the first half of the season was really HYDRA:
We've known what Captain America: The Winter Solider was all about since we came together a year ago. And so we knew that we were doing a show called Agents of S.H.I.E.L.D. and that in the movie, S.H.I.E.L.D. gets blown up. And it's full of the "H word" [Hydra.] And so we've been working with the studio from the get-go towards this moment. Our challenge was that we couldn't say the "H word" until after Captain America 2… so we had to have an ongoing threat that we've called Centipede, that we've called The Clairvoyant, that we've called other things, because we could not say the word Hydra. What wasn't a challenge was coming up with twists and turns, and making you think it was this person, because we work very hard to hopefully hide the ball with who it is.
Bell and Jeph Loeb also previewed a little of what's coming next:
LOEB: But we want to caution everybody that just in the same way that our team is going to be divided, we expect that there are people out there — particularly if you've seen Winter Soldier, and you know the story of the Winter Soldier and you know the story of what Hydra is capable of doing to your mind — who will ask, what is the reality of who you can trust? And whether or not a person is all bad, made bad, might not be bad…it's all good stuff.

So what does this mean for the team going forward? Trust issues aside, everyone seems like they're going to be on edge.
BELL: That's our hope. I believe the team will be split on what does this mean for Ward? Is he a good guy? Is he a bad guy? Is he being controlled? Does he have a reason for doing this? And then we also have divisions within the team, so for us, it's a chance to tell really compelling stories that focuses on our characters. So with the emotional stuff that Jeph was talking about, the movies blow S.H.I.E.L.D. up and then we get to spend several episodes exploring the consequences of that. And who can you trust,what does it mean to be loyal to S.H.I.E.L.D., what does it mean to work for S.H.I.E.L.D.? What does it mean when everyone you believed in has been a lie? Has it been a lie? Those are the things that are really fun for me to work with.

LOEB: Because we don't want to start calling the show "Agents of Nothing."
You can read more about how the show sowed the seeds for Tuesday's episode at the link. [Entertainment Weekly]
Here's the promo for episode 1.19, "Providence."
---
Orphan Black
Star Tatiana Maslany talked about her favorite clone at the moment, Rachel:
I love Rachel right now. I'm really excited about Rachel. She's quite fun to play. The last episode we did with a director called Helen Shaver. It was her first time directing Orphan, and she's an actor and an amazing woman. The episode was quite Rachel heavy and it was really great to do it with her because she just understood things on a level that just enlightened me as to who Rachel is and what's underneath and where she could be coming from. She's kind of a fascinating mystery to me.

. . . Well, we definitely get to see more of [Rachel] in her natural environment and in her power and in her vulnerability. We get to know her the same way we know the other clones. I was super excited about that because I was fascinated by the idea of her and we only got to see her briefly in season 1. And she's now in the first episode right off the bat and heavy hitting, and she changes over the course of the season and she changes people. We just really get to know her and it's quite fun.
Go here for new character photos for season 2. There's Sarah wary of Cal, Cosima refusing to let go of Delphine, Donnie appearing unhappy with Felix and Alison, and Paul joining Rachel and Dr. Leekie. [TV Line]
---
Arrow
According to Stephem Amell, the season finale is going to resemble old home week, with a lot of returning characters:
Well, we already know that at least John Barrowman's back.
Go here for more photos from next week's "The Man Under the Hood." Below is the synopsis:
DEATHSTROKE HITS OLIVER AT HOME — Oliver (Stephen Amell), Canary (Caity Lotz), Diggle (David Ramsey) and Felicity (Emily Bett Rickards) return to the lair and find Slade (Manu Bennett) waiting for them. An epic battle breaks out and one member of Team Arrow is sent to the hospital. Thea (Willa Holland) hits her breaking point, but just as Oliver is about to reach her, Slade intervenes and Oliver is faced with a choice – his battle with Slade or his family. Meanwhile, Laurel (Katie Cassidy) struggles with a new secret. Jesse Warn directed the episode with story by Greg Berlanti & Geoff Johns and teleplay by Andrew Kreisberg & Keto Shimizu (#219).
---
Supernatural
Go here for more photos from next week's "Meta Fiction." Here's the official description:
METATRON OFFERS CASTIEL A DEAL — Metatron (Curtis Armstrong) attempts to get Castiel (Misha Collins) to join forces with him. Still furious with Metatron, Castiel (Misha Collins) refuses, which sets a surprising plan in motion. Meanwhile, Sam (Jared Padalecki) and Dean (Jensen Ackles) capture Gadreel (Tahmoh Penikett). Thomas J. Wright directed the episode written by Robbie Thompson (#918)
Here's a clip from "Meta Fiction":
---
The Originals
Below's the synopsis for episode 1.19, "An Unblinking Death," airing April 22nd. Go here for photos from the episode.
THE BREAKING POINT — Desperate to help Kieran (guest star Todd Stashwick), Cami (Leah Pipes) insists on an unconventional treatment, but her good intentions lead Kieran to a violent episode. After Klaus (Joseph Morgan) and Elijah (Daniel Gillies) disagree over the best way to handle the Crescent Wolves, Elijah makes a trip to the bayou, where he is witness to a horrific explosion that only adds to the hatred and mistrust among the communities. While Jackson (guest star Nathan Parsons) and Elijah work to save the wounded, Hayley (Phoebe Tonkin) learns a surprising piece of her family history from Marcel (Charles Michael Davis). Kellie Cyrus directed the episode written by Ashley Lyle & Bart Nickerson (#119).
---
Lost Girl
Here's a press release announcing production on season 5:
Production has begun for season five of Lost Girl, which will be shot in and around Toronto and premiere on Showcase this fall.

This seasson, Bo will go to hell and back to try and save the people she loves – her family. But she will discover that love is not always enough to keep her family together. When you go to hell, you're bound to drag something evil back with you...

Anna Silk returns as the Succubus heroine Bo; Kris Holden-Ried (The Tudors, Underworld 4) as Dyson, the shape-shifting homicide detective and noble warrior of the Light Fae; 2014 CSA Fan Choice Award for Favourite Canadian Screen Star winner Zoie Palmer (Sex After Kids, The Guard) as Lauren, the brilliant human doctor who's enmeshed in the world of the Fae; Rachel Skarsten (Birds of Prey, The Vow) as Tamsin, the reborn Valkyrie trying to pay back her debts; Rick Howland (Billable Hours, Murdoch Mysteries) as Trick, Bo's grandfather and the ancient Blood King; Paul Amos (Bastards, Captain Canuck) as the ever devious Dark Fae Mesmer, Vex; and Emmanuelle Vaugier (Two and a Half Men, Smallville) as the Morrigan, the sultry leader of the Dark Fae.

In addition to the stellar ensemble cast, Charisma Carpenter (Buffy the Vampire Slayer, The Expendables) will guest star in the season five premiere.
---
Revolution
Here's a synopsis for episode 2.19, "Shit Happens":
Miles is separated from the group during a confrontation with Texas rangers; Neville demands information about Jason's location; Aaron makes a discovery.
The finale has been pushed back a week to May 21st. Here's how the rest of the season will air:
Episode 2.19 - Shit Happens - April 30th
Episode 2.20 - TBA - May 7th
Episode 2.21 - TBA - May 14th
Episode 2.22 (Season Finale) - TBA - May 21st
---
Defiance
Here's a new poster. [SpoilerTV]
---
Grimm
Here's thee synopsis for episode 3.20, "My Fair Wesen":
When Nick brings Trubel on a ride along with Hank, they end up investigating the murder of a young woman; Adalind is hopeful after making a discovery.
Additional reporting by Charlie Jane Anders and Ryan Plummer