Tor.com is moving aggressively into publishing novellas (or short novels) in e-book format, and they just announced their first list of titles. But why is Tor.com (and everybody else) so convinced that shorter is better for e-books? Editorial assistant Carl Engle-Laird explains.
When asked why Tor.com is focusing on publishing shorter works as e-books, Engle-Laird tells io9:
When the book wars sweep across the galaxy, and the blood of publishers runs down the gutters of every interstellar metropolis, the resource we fight for will not be paper, or ink, or even money. It will be time. For our readers, time is the precious commodity they invest in every book they decide to purchase and read. But time is being ground down into smaller and smaller units, long nights of reflection replaced with fragmentary bursts of free time. It's just harder to make time for that thousand-page novel than it used to be, and there are more and more thousand-page novels to suffer from that temporal fragmentation.

Enter the novella, an old form with a new lease on life. We expect that the reader who has to fit their reading into their daily commute will appreciate a novella they can finish in a week, rather than a year. We'll be releasing books that can be begun and completed on just one of those rare evenings of uninterrupted reading pleasure. And we think this will resonate especially with those readers who have so much reading to do that they've compressed their habit into a portable device.

Of course, Tor.com won't just be a science fiction publisher. Our fantasy sensibilities insist on reminding you that novellas aren't just the future of genre, they're also our past. Science fiction and fantasy were born in penny dreadfuls, came of age in magazines, and novellas have been essential to their development, from The War of the Worlds to The Shadow Over Innsmouth to Empire Star. Tor.com wants to carry that fantastical history into a future that is beginning to outgrow its magazine predicates, but has no need to outpace its love of excellent stories at the length in which they were meant to be told.
So here's the full list of short e-books that Tor.com is publishing, along with an idea of what the schedule will be. [Full disclosure: Tor.com has published some of my short fiction.] They're being edited by Lee Harris (formerly of Angry Robot), along with Engle-Laird and some outside editors, like Jonathan Strahan and Justin Landon.
We will be publishing three to four books a month beginning in September 2015, and these include:

The Last Witness

by K. J. Parker

When you need a memory to be wiped, he's the one you call. Transferring unwanted memories to his own mind is the only form of magic he's ever been good at. But now, he's holding so many memories he's not always sure which ones are actually his, any more. Some of them are sensitive; all of them are private. And there are those who would kill to access the secrets he's trying to bury…

A classic Parker tale with a strong supporting cast of princes, courtiers, merchants, academics, and generally unsavory people.

Every Heart a Doorway, Every Word a Prayer

by multiple Hugo winner Seanan McGuire

Children have always disappeared under the right conditions; slipping through the shadows under a bed or at the back of a wardrobe, tumbling down rabbit holes and into old wells, and emerging somewhere... else. They have their adventures, live out their stories, and – if they're lucky – die before they reach the end. Because magical lands have little use for used-up miracle children, and those who win find themselves spat back into a world that isn't theirs anymore.

But what happens to the children in fantasy stories, when their tales inevitably end?

Sorcerer of the Wildeeps

by Kai Ashante Wilson (DEBUT)

The Sorcerer Demane bears the bloodline of the long-departed Gods, granting him the strength and grace to pass through a troubled world. Still, he longs for more, for the love of his Captain and the freedom to express it. Horrors stalk the road they travel in this dark—but joyous—epic fantasy from an exciting new talent. Tor.com has been proud to publish Wilson's short fiction in the past, and we are delighted to have the opportunity to bring his work to a commercial audience.

The Builders

by Daniel Polansky, author of the Low Town series

A missing eye.

A broken wing.

A stolen country.

The last job didn't end well.

Years go by, and scars fade, but memories only fester. For the animals of the Captain's company, survival has meant keeping a low profile, building a new life, and trying to forget the war they lost. But now the Captain's whiskers are twitching at the idea of evening the score.

Of Sorrow and Such

by Angela Slatter

Mistress Gideon is a witch. The locals of Edda's Meadow, if they suspect it of her, say nary a word—Gideon has been good to the community, and it's always better to keep on her good side. Just in case.

When a foolish young shapeshifter goes against the wishes of her pack, and gets herself very publicly caught, the authorities find it impossible to deny the existence of the witches in their midst; Gideon and her like are captured, and tortured, bound for a fiery end.

Should Gideon give up her sisters in return for a quick death? Or is there a way to turn the situation to her advantage?

A tale of loyalty and betrayal, of hope and everlasting damnation from a World Fantasy Award finalist.

The Drowning Eyes

by Emily Foster (DEBUT)

When the Dragon Ships began to tear through the trade lanes and ravage coastal towns, the hopes of the archipelago turned to the Windspeakers on Tash. They could steal the breeze from the dragons' sails and save the islands from their wrath. But the Windspeakers are gone, leaving only the young apprentice Shina to bring their magic back and save her people. The Drowning Eyes is the debut release for Emily Foster, who we discovered during our open submissions period.

With additional stories from:

Paul Cornell
Mary Robinette Kowal
Alter S. Reiss
Scott Harrison
Sylvia Spruck Wrigley
David Tallerman
Guy Haley
Michael R Underwood
Matt Wallace
and many more...
G/O Media may get a commission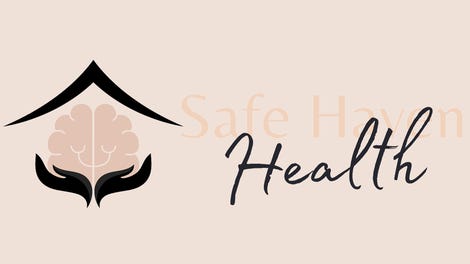 Addiction counseling
Safe Haven Health
More details over at Tor.com.