Imagine a future where the United States is experiencing multiple Katrina or Sandy-like storms at the same time—all while wildfires rage in the West. Right now, the Department of Defense is in no way ready to handle that, said Francesco Femia, the co-founder of the Center for Climate and Security, a nonpartisan think tank made up of military and security experts.
"Though we're capable of managing a lot of natural disasters, a future with runaway climate change is one that's going to become very difficult to manage even here at home," Femia told Earther.
Luckily, the Department of Defense is one of the few federal agencies that still treats climate change as a threat under President Donald Trump. On Monday, the president signed a $716 billion defense bill that Congress passed earlier this summer. It includes plans to prepare current and future military bases and military facilities for "environmental condition projections," such as sea level rise and increased flooding. There's also an entire section devoted to the rapidly-melting Arctic, which Russia and China are eyeing to take over.
"The Department of Defense is witnessing and really on the frontlines of a lot of these changes," Femia said. "They've got military bases across the world, including at sea level. They're seeing the effects of flooding. They're seeing the effects of wildfires and what that does to their own capabilities and priorities."
Apparently, ramping up global military efforts is one way to get the president to support climate legislation.
G/O Media may get a commission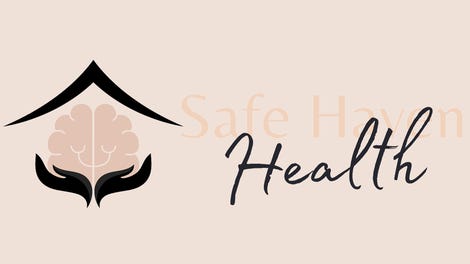 Addiction counseling
Safe Haven Health
Sure, this bill doesn't explicitly call out climate change by name once, but that doesn't diminish its value. The bill lays out plans to adapt military infrastructure around the world to our changing environment and climate. That's in line with last year's defense spending bill, for which former President Barack Obama had laid the groundwork.
The new bill requires Secretary of Defense James Mattis to prepare a report on a new Arctic strategy by June 1, 2019. This means taking a look at the sea vessels the U.S. has for this region—like icebreakers, of which the U.S. has just two (Russia has 40). The bill requires that the U.S. keep at least six icebreakers starting in fiscal year 2029. Another important piece, said Femia, is the bill's attention to training for future operations in the Arctic.
"There's an expectation of there needing to be greater capacities for search and rescues in the Arctic as we get more commercial activity and more activity, in general, in the Arctic, and we're not really prepared to handle that level of activity," Femia said. "This bill just starts to scratch the surface of what kind of capabilities the military will need as the Arctic melts."
This bill comes after months of back and forth between members of Congress and the Department of Defense on the importance of highlighting climate change's roles in reports and assessments the department puts out. More than 40 House representatives in both parties sent Mattis a letter in July expressing concern that an assessment had not mentioned climate change outright. That followed a January letter from over 100 lawmakers concerning Trump's National Security Strategy, which also failed to mention climate change.
The security of military bases abroad and here in the U.S. are at risk as sea levels begin to rise and flooding becomes more imminent. The Union of Concerned Scientists published a report in 2016 that found bases along the East and Gulf Coast—where many military members live with their families—could see flooding 100 times a year by midcentury if sea level rises even moderately.
Members of Congress are not scared to discuss their concerns around climate change and national security. Neither is the Department of Defense. As for the president? He's got a long way to go.