Already saddled with a 56-day premiere delay, your Instant Queue isn't getting any younger—assuming you can even find something to watch. Here's how to make up for lost time and keep your queue packed with Netflix's (relatively) newest and best offerings.
Only Watch the Good Stuff
While Netflix prides itself on its recommendation engine and its ability to accurately guess what you'll like based on your viewing history, there are some inherent limitations to what it can do. For example, the engine is designed with households in mind.
This demands that the engine not only return accurate results based on your history but a diverse range of genres as well. This is evident in the wide variety of items in your Top 10 row. This is great when you have kids to entertain, but a little scatter-shot for single watchers. While Netflix is testing a multi-profile system and has already relegated kids programming to its own section, there is much you can do right now to improve your recommendation returns.
The solution is to review as many shows as you can to refine the system's results—simply power through the forced diversity of the results. Filling out your taste profile is a must. It's under Your Account -> Taste preferences. The list is exhaustive and takes anywhere from 15 minutes to over an hour to complete, depending on how granularly you want to respond. But, the more your genres you rate, the more focused your results will be. [Update 1/31/13: in a follow-up interview with the head of product innovation at Netflix, Todd Yellin, explains that in addition to positive feedback in the taste profile, "The most powerful powerful signal you can give us is 'never'." This strongly filters content you don't want to watch from your feed, ensuring you'll never receive a recommendation from that genre.]
While that will calibrate your suggestions a little more tightly, they're still just a best estimate. To really narrow your search down to the best content, you'll want to consult with Rotten Tomatoes. Luckily, everyone's favorite crowd-sourced review site is available as "RottenFlix", a Firefox and Chrome extension that integrates the movie's Rotten Tomatoes score in the pop-up menu that appears when you mouse over the show's thumbnail. You will need to install Greasemonkey for Firefox or Tampermonkey for Chrome before installing—not downloading—the extension from Userscripts.
G/O Media may get a commission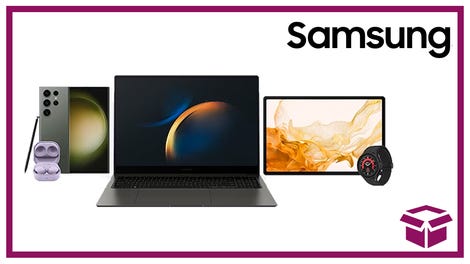 24 hour deals
Discover Samsung - Daily Deal
If you'd like a bit more information on the shows you're browsing before you add them to your queue, the IMflixDB extension for Chrome integrates IMDb ratings and links onto the show's information page.
Stay Up to Date
Like the Top 10 list, the native Recently Added and Popular on Netflix lists can only show so much. If you're looking for the most popular content currently available for streaming, bookmark Instantwatcher. The site lists the 50 most popular shows from the past 24 hours, as well as past popular titles that are due to expire soon. What's more, you can add any movie on the list to your Instant Queue directly from the IW website.
If, on the other hand, you want to take a peek at content that will be streaming in the near future, check out Streaming Soon. You won't be able to add anything to your Instant Queue from this site, but you can add titles to your DVD queue if you still have one.
To make sure your shows don't suddenly disappear, check out Queuenoodle for regular updates on everything that will be expiring on Netflix in the next two weeks. Or if you prefer, you can receive the same updates via @Queuenoodle's Twitter feed.
And for multi-service users (Netflix—Hulu Plus—Amazon Prime, ftw!), Can I Stream It? is indispensable. Available on iOS, Android, and Windows Phone, Can I Stream It searches for titles on iTunes, Hulu, Netflix, Amazon Instant Video, VUDU, Crackle, and even Redbox DVD kiosks. If the title is on Netflix, you can queue it. If it's on Amazon IV, you can rent it. If it's on iTunes, you can buy it. All from the app. Also cool is the ability to essentially "pre-queue" titles with push notifications—just set the title and service and CASI will notify you when it becomes available in that format. Alternatively, can also search across services on many set-top boxes, like the Xbox 360 and Wii U, using their standard search functions. Individual movies and shows will show up, and you can select from available services the content is available from.
Far From Home
Much the same way that the sound of your front door locking reminds you that you've forgotten your keys, being out of reach of a computer always seems to precede a need to add titles to your queue. Sure, you could write it down or simply try to remember to add it once you get home—if you're a goddamn barbarian. Here in the future, we've got apps for that.
iQueue for, you guessed it, iOS 4.3 and above is a solid mobile queue manager. It allows you to view and modify both your disc and instant queues, browse the Netflix library, and search for specific titles. For Android, NetQ Free is even handier. In addition to modifying queues and browsing/searching the Netflix library, this app will automatically launch the title from the installed Netflix app, integrates Rotten Tomato scores. It also lets you reserve movies to your DVD queue while they're still in theaters, and auto-add future Instant titles the moment they become available. Unfortunately for WP users, My NetQ will set you back $1, but it will also efficiently manage your queues while providing a host of additional cast and filmography information.
[PC World - Geek Sugar - HuffPo - CNet - Netflix]