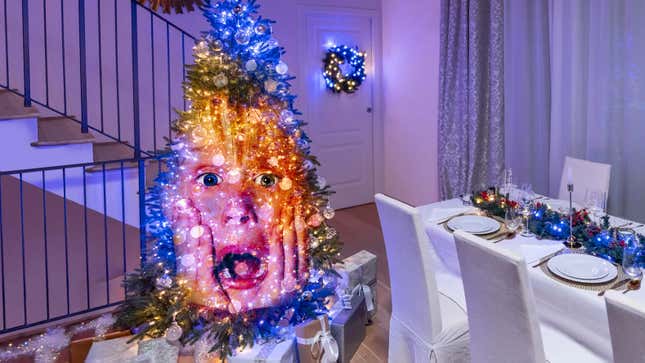 Is there anything better than spending the holidays cozying up next to a glimmering Christmas tree while watching your favorite Christmas movies? Of course there is: it's watching those movies on your actual tree, which will soon be possible with a new app from the creators of the Twinkly smart lights.
Drought and Christmas Trees | Extreme Earth
If you're not already familiar with the company's products, Twinkly made the first real set of smart Christmas lights, but we're not just talking voice activation, app-compatibility, or a clever mechanism that prevents them from ever getting tangled (still patiently waiting for that last one). The Twinkly lights allow custom animations, designs, and patterns to be played on the lights, no matter how they get wrapped up around a tree or hung on a wall. When all the lights are installed, the Twinkly app, running on a smartphone, is used to capture video of the tree, which allows the app to figure out the location of each individual LED and light them up in synchronized patterns to recreate animations.
It makes for a very impressive holiday display without requiring hours of complex programming, even if the Twinkly lights are considerably more expensive than what you'd normally hang on your tree. A basic strand of 250 LEDs will set you back $75. That's steep, unless you're a holiday decorating fanatic. In that case, you're going to love a new feature coming to the Twinkly lights this Spring.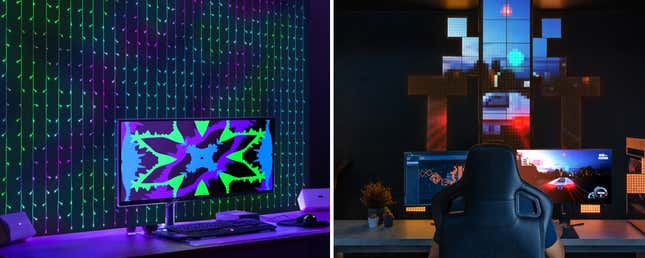 The Twinkly Entertainment Hub desktop application will use an "innovative algorithm" to allow the company's various lighting products, including its Christmas lights, to display video content. To date, Twinkly's products have been limited to simple animations like moving patterns or waves of different colors, but soon they'll be able to display real-time audio visualizers that react to music—similar to the visualizers that made apps like Winamp a huge hit years ago—as well as screen-mirrored video content, turning the individual LEDs into the pixels of a larger screen displaying "any video played from any platform."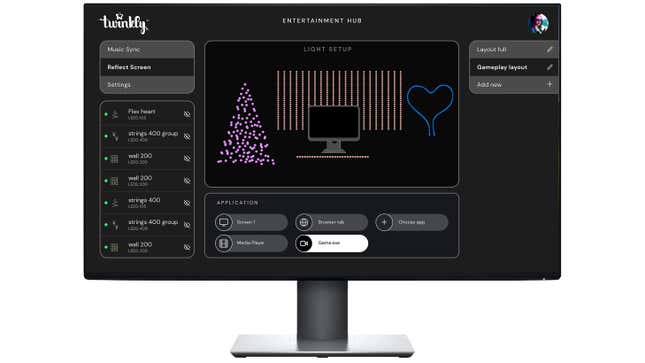 Unless you're spending hundreds of thousands of dollars to wrap a tree in enough Twinkly strands to give you the over two million LEDs needed to recreate an HD image, the videos played are going to be fairly low-res and highly-pixelated. But the novelty of watching Home Alone on your actual Christmas tree is probably going to be more than enough to convince lots of dedicated hall deckers to finally upgrade to Twinkly's offerings.