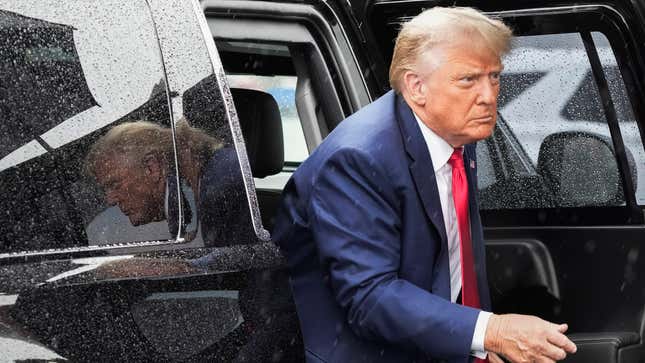 The special counsel investigating Donald Trump's attempt to overturn the 2020 election tried, failed, and ultimately succeeded in accessing the former president's Twitter account, documents published Wednesday show. According to the courts, Twitter was late in producing all the information investigators wanted on Trump's pre-Jan. 6 activities because it objected to not being able to tell Trump about the investigation. A judge held Twitter in contempt and fined it $350,000.
Threads Needs These Five Missing Features to Be a Twitter Killer
As initially reported by Politico and other outlets, redacted court documents from the D.C. court of appeals detail how special counsel Jack Smith executed a search warrant against Twitter in January of this year. It's unclear what was produced from the documents, but it's possible that some of those details in his account led to Trump's second federal indictment this year surrounding his efforts to overturn his election loss. He was charged with conspiring to defraud the United States government and four other felony criminal counts a week ago.
Twitter was barred for disclosing any details about the warrant so as not to tip off Trump or his cronies. Yet when investigators first tried to serve the warrant, they found the site "inoperative." About a week after contacting a lawyer at Twitter, the company objected to producing the information under the First Amendment. The opinion reads that the company didn't produce everything "until three days after a court-ordered deadline."
The company produced "some records" but was initially hesitant to provide everything the special counsel asked for. Twitter specifically cited a nondisclosure order for its reticence, which led to a two-month court battle that ended in the company being fined $350,000 for its delay. Twitter—which owner Elon Musk still thinks you should call "X"—appealed U.S. District Court Judge Beryl Howell's decision to enforce the warrant.
The appeals court panel sided with Howell, with Judge Florence writing "such action would not have safeguarded the security and integrity of the investigation, as the whole point of the nondisclosure order was to avoid tipping off the former President about the warrant's existence."
The opinion further says that "proposals similar to Twitter' s idea of notifying the former President's lawyers or representatives about the warrant, while expecting them to maintain the warrant's secrecy" was "unworkable." Gizmodo reached out to Twitter for comment, but we did not immediately hear back (nor are we likely to).
---
This article is part of a developing story. Our writers and editors will be updating this page as new information is released. Please check back again in a few minutes to see the latest updates. Meanwhile, if you want more news coverage, check out our tech, science, or io9 front pages. And you can always see the most recent Gizmodo news stories at gizmodo.com/latest.