Twitter is launching a new music feature called Audio Cards that lets people embed audio in their tweets. This means just like you can put a photo or video in a tweet, you'll be able to insert audio.
Twitter is partnering with Soundcloud and Apple to let people listen to music in their timelines on iOS and Android.
The songs don't autoplay, which is good since it'd be unbearable to open Twitter and get bombarded with music you didn't chose. But you can turn on audio with a tap, and then you can "dock" the audio to keep listening to it while you scroll.
Here's an example with a Soundcloud audio card inserted. Chance the Rapper just released his new song via tweet:
G/O Media may get a commission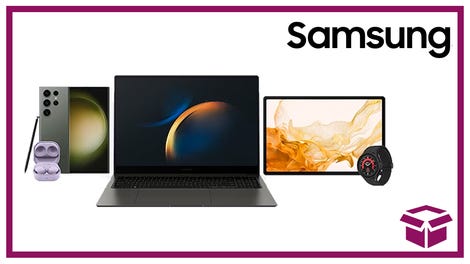 24 hour deals
Discover Samsung - Daily Deal
David Guetta also released a remix, which I don't give a shit about but here it is in case you do:
Right now, if you want to test it out, go to Soundcloud on your smartphone and tweet out a link. BOOM you are an aural god, spreading melody via social media.
Twitter's partnership with Soundcloud here is good news. Twitter considered buying Soundcloud earlier this year, which made us nervous that it would destroy it, especially since Twitter Music was a ghost turd. Partnering lets Twitter get some much-needed help in the streaming music department without messing the actual Soundcloud service up at all. Win-win, and the more opportunities I have to hear Chance the Rapper, the better.
The Apple partnership enables only "select" songs on iTunes... and right now, the only song it works for is a new Foo Fights track. But once it gets up and running, you'll be able to tap through from Twitter to buy the songs you like in iTunes.
This is just a pilot feature, so expect some changes. Twitter will likely get a wider variety of streaming partners than just Soundcloud and Apple. It's not clear if this will show up on desktop or not. [Twitter]