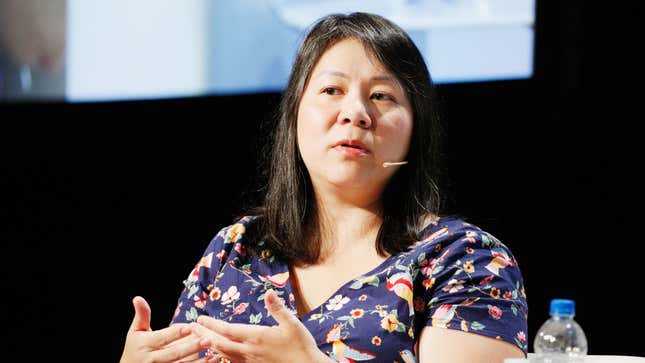 Uber has put Bo Young Lee, its head of diversity, equity, and inclusion, also referred to as DEI, on leave in recent days after employees expressed outrage over a series of events she moderated titled, "Don't Call Me Karen," according to report from the New York Times.

The company's CEO, Dara Khosrowshahi, and its chief people officer, Nikki Krishnamurthy, purportedly told several employees that Lee had been placed on leave in an email last week, the Times stated. Employees had expressed outrage over Lee's "Don't Call Me Karen" events, which the company described as conversations "diving into the spectrum of the American white woman's experience." The events focused specifically on women deemed "Karens," or white women who call the police on Black people.
Although the talks, part of the company's "Moving Forward" series, were reportedly aimed to be an "open and honest conversation about race," Uber employees said they felt they were being lectured about why the term "Karen" was derogatory and the struggles of white women. When they raised their concerns to Lee, who has been Uber's head of diversity since 2018, she reportedly dismissed them.
"We have heard that many of you are in pain and upset by yesterday's Moving Forward session," Khosrowshahi and Krishnamurthy said in their employee to Uber employees, according to the Times. "While it was meant to be a dialogue, it's obvious that those who attended did not feel heard."
Gizmodo reached out to Uber for comment on the Times report on Monday morning but did not immediately receive a response.
Lee moderated two "Don't Call Me Karen" events at Uber in April and May. After the first event, a Black woman employee at Uber asked how the company would prevent "tone-deaf, offensive, and triggering conversations" from being part of its diversity efforts, the Times found. Lee is said to have responded that the "Moving Forward" series meant to promote tough conversations and was not meant to be comfortable.
"Sometimes being pushed out of your own strategic ignorance is the right thing to do," Lee purportedly said.