Just as Uber emerged as an alternative to public taxis, automated vehicles could represent the next wave of urban transportation. A new study shows how shared self-driving cars could not only improve city streets but also the cities themselves.
Researchers at the Paris-headquartered International Transport Forum found that if fleets of shared, self-driving cars named "TaxiBots" hit the streets of a major city, it could produce a treasure trove of benefits that would make any urban planner break down into ugly, gasping sobs of joy.
First, self-driving robo-rides could eliminate nine out of every ten cars on the road of a mid-sized European city. Next, automated chauffeurs completely eliminate the need for on-street parking, which frees up over 200 soccer fields' worth of space. And when combined with higher capacity public transportation like buses and trains, TaxiBots use 65 percent fewer vehicles during rush hour than normal cars.
For this study, "TaxiBot" refers to hypothetical, "self-driving cars that can be shared simultaneously by several passengers." To arrive at their conclusions, the study's researchers developed a model based on the mobility patterns of their case study city (Lisbon). Looking at its population, size, commuting activities, car ownership, and other variables, they applied a model that simulated behaviors of would-be TaxiBotters: for example, pick-up and drop-off locations, wait times, and how a possible dispatcher system might work. And they found that the shareable super cars could be a massive boon.
G/O Media may get a commission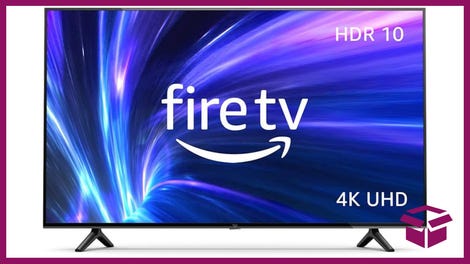 42% Off
Amazon Fire TV 50" 4K Smart TV
For now, yellow cabs and black Ubers are the only chariots roaming Earth's biggest concrete jungles, so it might be worth revisiting the study to account for places bigger than Lisbon, assuming the same kind of data is available.
[Medium]
Image via Getty