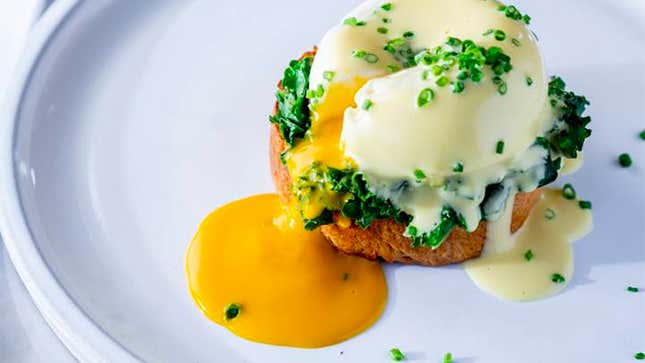 We're only now starting to feel the effects of an avian flu outbreak last year that decimated flocks and put a strain on egg stocks, resulting in boosted prices. But there's good news if all you care about is the egg experience, and not where the eggs actually come from, as a vegan alternative has finally reached the US.
Does Beyond Meat's Plant Have a Mold Problem?
Researchers and food scientists have been cooking up plant-based meat alternatives for decades, but recent efforts have been more focused on making them look, taste, and even feel like the meat-based dishes they're replacing as a way to encourage more widespread adoption to those who don't identify as vegans. Plant-based foods aren't necessarily any healthier, but are instead being created with the goals of furthering the cause of animal welfare and shifting our focus to foods that can be grown and produced with less environmental impact.
As the name implies, the Impossible Burger 2.0 is almost impossible to distinguish from an actual meat patty, and even 'bleeds' when you bite into it. Impossible Foods also makes Wild Nuggies, which will fool even those toddlers who survive off a steady diet of chicken nuggets. Yo Egg's offerings, however, are engineered to please more discerning palettes.
Yo Egg has already been manufacturing a vegan poached egg replacement at a factory in Israel, but it recently opened another factory in Los Angeles with enough capacity to churn out thousands of "Yo Eggs" each day without a single chicken, and they'll be available at six restaurants in the LA area starting this week. Although Yo Egg won't go into details about how its plant-based eggs are manufactured, they include chickpea and soy protein, sunflower oil, potato starch, and other ingredients that help give them a firm texture with a satisfying runny yolk that spills out when they're sliced open. As for prep? They just need to be boiled, and can't be overcooked.
Yo Egg told Fast Company that manufacturing its plant-based eggs requires around 90% less water than what's needed to produce just one chicken egg, and while they're currently priced on the higher end—closer to what you'd pay for a "premium egg"—the company expects them to be priced closer to what you find at your local grocery store in just a few years. Unlike eggs from chickens, Yo Egg's production will never be affected by a virus or bacterial outbreak. When its prices eventually drop and stabilize, that will be a huge advantage when it comes to convincing consumers to potentially switch to the plant-based alternative.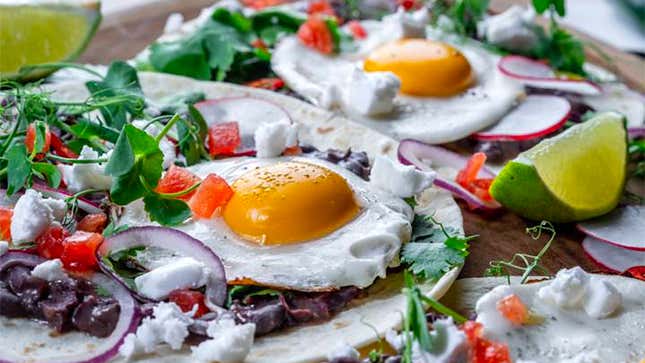 For now, you'll have to head to Los Angeles to try a Yo Egg, because as with the earlier products from companies like Impossible Foods, Yo Egg's plant-based eggs are initially only being made available to restaurants and corporate kitchens. But the company also plans to start manufacturing a vegan replacement for sunny side eggs up as well—a staple of breakfasts across the country—at its LA factory, and says it's working on plant-based alternatives to boiled eggs, scrambled eggs, and even omelettes.