Verifone is a company which many people probably don't know buy name, but use on a regular basis: a large number of credit card terminals you swipe away at everyday are powered by Verifone technology. Then Square popped up few years ago, turning any iPhone or Android device into a credit card terminal, gaining public recognition and threatening Verifone's livelihood in the process. Now Verifone is firing back with the Sail, a mobile card reader of their own.
If you're a business owner, or someone who demands to be paid strictly by smartphone transaction, know the hardware itself is irrelevant, as it does the same exact thing as the Square reader. Plug it into your audio jack, fire up the associated app, and let the decidedly less minimal card reader do the rest of the work. What sets Verifone's mobile technology apart from Square's comes down to software and infrastructure.
On the software side, Verifone is making their backend technology open via a series of API's, meaning you can patch in third-party features—like Facebook deals for your business—into the app, or let you patch in the transaction UI into a mobile app of your own. It also has business-y features, like transaction and inventory tracking for multiple locations/terminals, but like I said, those are very business-y features.
G/O Media may get a commission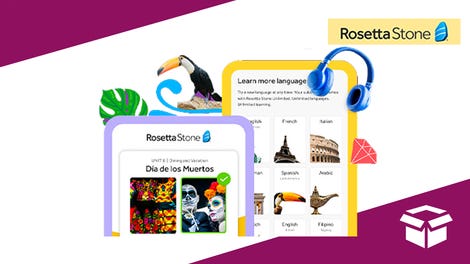 Extra 20% off
Rosetta Stone Lifetime Subscription - All Languages
What should have Square a little uneasy is the fact that Verifone's size and scope in this industry means that they can afford to offer up lower transaction rates to companies—either 2.7% for every transaction, or 1.95% if you pay a $10 monthly fee. Compared to Square's 2.75%, if you're a high-revenue company, those small percentages can add up to big dollars.
That said, Square has more name-reconition in this arena, so Verifone will face an uphill battle no matter what. [Verifone Sail]