You're about to be able to cloak short video clips in vintage filters. Facebook just added video to Instagram, similar to Twitter's Vine app, only smarter. It has many more features than Vine—it looks like video sharing done right.
For the uninitiated, Vine lets you share six second loops of short video clips in a standalone app. But here's how Video on Instagram works: you have a maximum of 15 seconds to work with, and the shortest your clips can be is three seconds. The video plays once and then pauses itself; it autoplays when you pause to look at it in the stream, and can be replayed by tapping on it. Audio is on by default.
Browsing through the feed, the videos do seem like one-off memories instead of initially silent looping maniacs. Though, that's a lot of the charm of Vine, and GIFs in general. This is just a different take.
To take a video, you tap on the capture bar. Then tap the video icon to bring up the record screen. Press the button to start, and lift your finger to stop recording; then press the button again if you want to start another clip. Want to get rid of a clip? Just hit the delete button. This part of the creation process is very similar to Vine, but the next step is where it differs. And gets better!
G/O Media may get a commission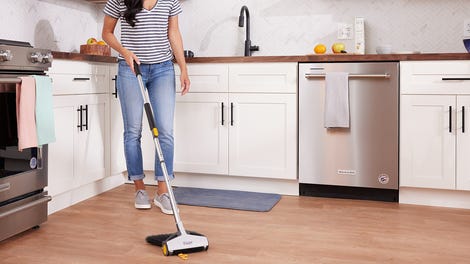 BOGO 50% Off
Flippr - BOGO 50% Off
When you hit next, you'll see 13 different brand new filters created especially for Instagram video. There's also an image-stabilization tool called Cinema that will make your shaky videos less shaky. It uses a custom algorithm from within the video's metadata to smooth things out.
These short clips won't ruin the flow of your Instagram feed, either—so long as you don't hover over them and start the autoplay. (Or, if you really hate them, you can not update the app, which will cause the thumbs of the videos to just display as images.) You get to select your own custom preview, which is what will appear in your friends' feeds. The difference between photos and videos is a simple small play button in the top right-hand corner. Hashtags and tagging and sharing and everything work just the same way, but when you click the thumb, you see a video. It only plays once, and then ends. There's no loop like Vine.
Both iOS and Android get Video on Instagram today. Another great thing is that Video on Instagram has its own website. So you don't have to watch these short clips on your phone.Vine, by contrast, makes you browse video within the app. Also, there will be Google Glass integration, but that's coming later.
Instagram for Video seems pretty smart. Photos and videos built into the same feed mean you don't have to remember to look at another app. Fifteen seconds is just long enough to sing happy birthday. And filters? Who doesn't like filters! Autoplay and autosound, though, are going to be sticking points for some. We'll have a hands on with Instagram for Video shortly.