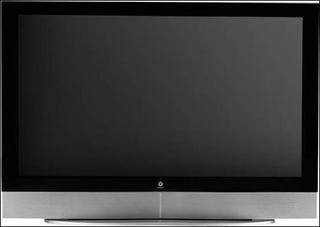 Vizio is getting a jump start on Black Friday by unleashing a legion of new HDTVs. Delivering the best HD bang for your buck is the new Vizio VP42, a 42-inch plasma that'll go for $1,000 at Costco stores starting next Friday. It'll have the same features as its P42 predecessor like HDMI inputs, 720p/1080i video support, and a built-in ATSC tuner, so it's a well-invested $1k. Click through for pics and details on the rest of the Vizio line up.

If it's an LCD you're after, the company's new VX37L sports an 8ms response time, dual HDMI ports, 1,000:1 contrast ratio, and a 1,366x768 resolution for $999.

Also on the LCD line up is the VX20LHDTV, a 20-inch 720p-capable display with a 700:1 contrast ratio, built-in tuner, and $400-dollar price tag.

Finally, on the grander scale of things is the 1,366x768 Gallevia GV46L, a 46-inch LCD with dual HDMI, component, and composite inputs all for $1,650. I would have liked to have seen Vizio do a budget 1080p display, but looks like Westinghouse still has a stronghold on that market with its very capable LVM-47w1. However, if you're just looking to go HD for the first time and can't afford to splurge too much, these Vizio models should do the trick.
Vizio [via Electronista]