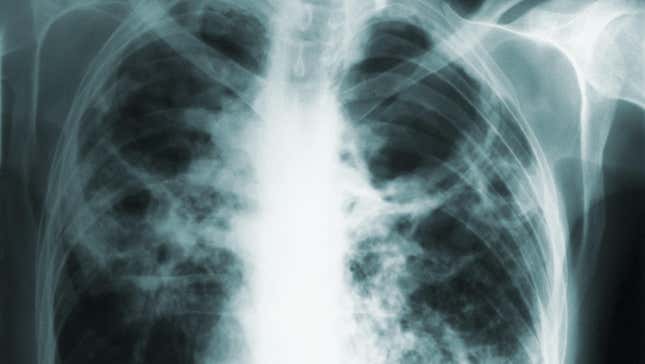 A woman's active case of tuberculosis has prompted health officials in Washington state to alert the public. The woman has reportedly turned down treatment for over a year and disobeyed multiple court orders to stay isolated from others. The health department may pursue further legal action against the woman should she continue to not comply, which could include detention at a local jail.
Tuberculosis, or TB, is caused by Mycobacterium tuberculosis. Many people infected with tuberculosis bacteria do not become sick, and often, the infection will enter a latent state, where levels of the bacteria remain low and people aren't sick or contagious to others. If left untreated, though, the infection can reemerge and even become life-threatening, especially in people with weakened immune systems. Active tuberculosis typically affects the lungs, causing respiratory symptoms, but the infection can migrate to other parts of the body as well.
On January 30, the Tacoma-Pierce County Health Department announced that it was monitoring a case of active tuberculosis in a resident. It went on to state that the woman had declined antibiotic medication, though officials were still working with her and her family to persuade her otherwise.
"Most people we contact are happy to get the treatment they need," said Nigel Turner, division director of Communicable Disease Control, in a statement at the time. "Occasionally people refuse treatment and isolation. When that happens, we take steps to help keep the community safe."
G/O Media may get a commission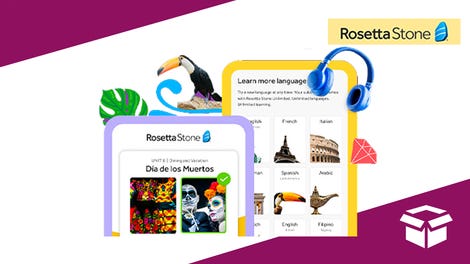 Extra 20% off
Rosetta Stone Lifetime Subscription - All Languages
A few days later, reporting by The News Tribune revealed that this case has been a drawn-out saga. According to court records viewed by the local outlet, the health department first obtained a court order against the woman last year, on January 18, 2022. The court order called for her to be involuntarily isolated at home (outside of required medical care) until tests confirmed that she was no longer a public health threat. In their arguments, officials alleged that she had started but not finished taking treatment and that she was unwilling to resume treatment or isolate on her own accord.
Both active and latent TB is curable, but it can take four to nine months of taking several antibiotics to fully eradicate the infection. A small but important proportion of cases are caused by drug-resistant TB bacteria, which are even harder to treat successfully. One major risk factor for the emergence of these strains is people failing to complete treatment, which can allow some bacteria to survive and evolve resistance to frontline drugs.
According to The News Tribune, the woman flouted the initial court order and subsequent ones obtained by the health department. But the last straw appears to have occurred this January. In a petition filed on January 11, the department claimed that the woman had recently gotten in a car accident. A day later, she sought care at an emergency room for chest pain and was given X-rays. The woman reportedly didn't inform the ER of her TB status, potentially exposing them and others to the infection. Her nondisclosure even led staff to assume that her symptoms might have been caused by lung cancer. And the woman reportedly also tested positive for covid-19 at the same time.
In a ruling later that month, The News Tribune went on to report, the court declared that if the woman continued to not obey these isolation orders, she could be found guilty of contempt. That would then open up the possibility of stricter measures, ranging from electronic home monitoring to outright detention at a county jail. And the health department does seem ready to go that far if need be, though not until every other alternative has been exhausted.
"Incarceration detention is the very, very last option that we want to take and we don't do that lightly. But occasionally that becomes necessary if there is a risk to the public," Turner told The News Tribune.
TB is rare in the U.S., with Washington seeing about 200 cases a year, according to the Tacoma-Pierce County Health Department. But it remains a huge killer worldwide, with an estimated 1.6 million tuberculosis deaths reported in 2021—making it the second leading cause of death from a single infectious disease that year, behind covid-19.