Do you like modern architecture? What about stomach-churningly scary videos of people hurling themselves off tall things? Well, you're in luck: After four people were arrested for BASE jumping off of One World Trade last month, we took a look at other jumps from famous buildings.
BASE jumping, which stands for building, antenna, span, and Earth jumping, is growing in popularity this year. That's thanks to the aforementioned WTC jumpers, but also because of the burgeoning culture of the urban explorer, pegged by the multitudes of Ukrainian, Russian, and sometimes American teenagers who hang off of industrial ruins for fun (or for love)—and upload videos of it to the internet afterwards.
Where does architecture come into this? Well, as far as BASE jumping goes, the urban jump is one of the most dangerous, not only because of the greater risk of being caught, but because it requires a pretty in-depth knowledge of the building itself.
From being able to read a floor plan and plan a jumping angle, to calculating the ideal place from which to launch to avoid projecting structural details, to understanding how wind flows around a facade—jumping off of a building take an understanding of architecture that extends well beyond being able to sneak in.
G/O Media may get a commission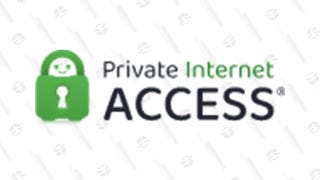 $3 per month
Private Internet Access | 2 Years + 2 Months Subscription
---
The Chrysler Building
William van Alen's 1931 skyscraper is one of those buildings that seems to have been designed to daredevils: Its upper observatory includes a wide, unprotected deck that's easy to step out onto and explore. That was the jumping off point for Thor Alex Kappfjell, who used one of the building's chrome eagles as a launch pad. When he touched down on the Midtown street, he got right into a cab and escaped without arrest. This video includes his jump from the Empire State Building, too.
---
Marina Bay Sands, Singapore
Designed by Moshe Safdie and opened in 2011, this four-legged resort tower is actually an ideal spot for a jump—since the edges of the structural podium are cantilevered far off from the columns themselves. The sculptural building was legally jumped by a team including Marta Empinotti, James Pouchert, Amanda Vicharelli, Anne Helliwell, Tim Mattson, Brendon Cork and Jeb Corliss in 2012. More about the jump here.
Marina Bay Sands Skypark BASE Jump. Singapore 2012. from Snow R. Shai on Vimeo.
---
1 World Trade Center, NYC
The long, sleek facade of SOM's (by way of Daniel Libeskind) tower also offered a good spot for a jump, since there aren't many protruding details and the massive glass windows are perfectly flush with the building skin. It was jumped by these guys, of course, in September, 2013.
---
Two International Finance Center, Hong Kong
Designed by César Pelli and opened in 2003, the unfinished crown of the building was jumped by Per Eriksson and Martin Rosen in 2003 as part of a scene in Lara Croft: Tombraider. The big draw here, it seems, was the fact that the building sits adjacent to a wide coastal road—a good, safe spot for filming and touching down.
---
The Burj Khalifa, Dubai
The Burj, with its wide, layer cake-style triangular plan, doesn't seem like a very safe piece of architecture from to jump. In fact, based on this video, it seems downright terrifying: The SOM-designed structure, opened in 2010, seems to jut out into the path of Felix Baumgartner, who jumped it the same year.
---
The CN Tower, Toronto
When it opened, the CN Tower was a sensation—the American Society of Civil Engineers even declared it a modern wonder of the world. Designed by John Andrews, the tower was only half-finished when it was jumped by William Eustace in 1974. Its wide concrete podium was a serious obstacle for Eustace, but he made it—and was fined just $50 for the jump.
---
Taipei 101, Tapei
Designed by C. Y. Lee and opened in 2004, Taipei 101 seems like another dangerous choice for Felix Baumgartner, who jumped it in 2007. The decorative crenellations
on each proceeding level look like major obstacles—but Baumgartner escaped unscathed.
---
Petronas Towers in Kuala Lampur
The Cesar Pelli-designed twin towers, which are connected by a skywalk and thus are something of a perfect spot for BASE jumpers, was jumped by—who else?—Felix Baumgartner in 2006.
---
Bonus: A jump from the blade of a giant wind turbine
---
The following list is by no means thorough—so add your own favorites in the comments. And while this should be implied, don't try this at home: BASE jumping is about the most dangerous thing you can do.