The spire that will make the One World Trade Center the tallest building in the Western Hemisphere was raised to the top of the structure today like a giant candle on a towering cake. We were at the construction site to watch the magic unfold.
The last piece of the spire is 408-feet-tall, weighs 12 tons, and will bring the WTC to a massively patriotic 1,776 feet. Not only does it make One WTC the third tallest in the world, it's the building's broadcast facility, made from 18 section of steel, including three communication rings, and a maintenance platform. All and all, lower Manhattan's giant exclamation point weighs 1,485 tons.
While the spire wasn't actually put into its final position today—that'll happen in the near future—this morning some of the most badass construction workers to ever don Timberland boots hoisted the piece from the ground floor all the way up to the top of the building's 104 stories.
The whole ride, remarkably enough, only took about 20 minutes. Here's how it went from beginning to awe-inspiring end, in video and pictures.
G/O Media may get a commission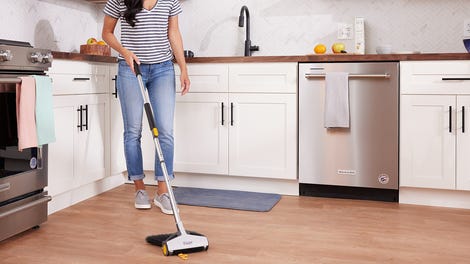 BOGO 50% Off
Flippr - BOGO 50% Off
From a cherry picker just above the construction site, workers inspected the LED-filled spire to made sure everything was in place, and attached an American flag to the bottom.
Then, in the most amazing game of tug-o-war ever, on the ground, a stacked, hardhat-clad worker pulled a rope, hand over hand, to set the spire into the harness that would take it to the top.
Then, amid cheers, it was elevator up.
Outwardly gruff site workers couldn't hide excitement and pride—you could see it through the selfies they took with the spire soaring in the background.
Rightfully so. As you watched the spire climb to the top, you couldn't help but contemplate the sheer size of One WTC. At just the halfway through the spire's ride, you almost had to do a backbend to see the final piece. Now it's almost installed in its throne, the crowning achievement of an architectural gem.
And here's 15 minutes of action in one convenient GIF:
Images by Michael Hession
GIF by Nicholas Stango