The Nigerian prince scam will never die. It's lasted in various forms for decades now, but the latest iteration is downright amazing. Can't you give $3 million to help a Nigerian astronaut get home from his secret space mission?

You know how these scams work by now: an email says that someone is in prison unjustly/kidnapped/exiled. They're rich, but they can't get to their money right now. If you help them out, they'll reward you once they're free. Of course, what actually happens is they run off with the money and you're left feeling like a sucker.
This email, which Anorak posted in full, is a true gem of the genre. The pathos! The storytelling! The use of a real government website! Here's the setup:
REQUEST FOR ASSISTANCE-STRICTLY CONFIDENTIAL

I am Dr. Bakare Tunde, the cousin of Nigerian Astronaut, Air Force Major Abacha Tunde. He was the first African in space when he made a secret flight to the Salyut 6 space station in 1979. He was on a later Soviet spaceflight, Soyuz T-16Z to the secret Soviet military space station Salyut 8T in 1989. He was stranded there in 1990 when the Soviet Union was dissolved. His other Soviet crew members returned to earth on the Soyuz T-16Z, but his place was taken up by return cargo. There have been occasional Progrez supply flights to keep him going since that time. He is in good humor, but wants to come home.
The details are amazing. First of all, the secret nature of his mission explains why no one's ever heard of the man stranded in space for over a decade. Second of all, he's been in "good humor" despite being left behind by the Russians in favor of cargo. Nice play on people's distrust on Russians, anonymous internet scammer.
Here's the vital "give us money" part:
In the 14-years since he has been on the station, he has accumulated flight pay and interest amounting to almost $ 15,000,000 American Dollars. This is held in a trust at the Lagos National Savings and Trust Association. If we can obtain access to this money, we can place a down payment with the Russian Space Authorities for a Soyuz return flight to bring him back to Earth. I am told this will cost $ 3,000,000 American Dollars. In order to access the his trust fund we need your assistance.

Consequently, my colleagues and I are willing to transfer the total amount to your account or subsequent disbursement, since we as civil servants are prohibited by the Code of Conduct Bureau (Civil Service Laws) from opening and/ or operating foreign accounts in our names.

Needless to say, the trust reposed on you at this juncture is enormous. In return, we have agreed to offer you 20 percent of the transferred sum, while 10 percent shall be set aside for incidental expenses (internal and external) between the parties in the course of the transaction. You will be mandated to remit the balance 70 percent to other accounts in due course.
G/O Media may get a commission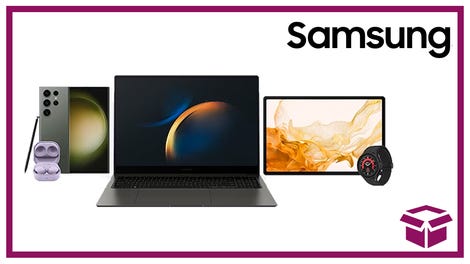 24 hour deals
Discover Samsung - Daily Deal
Leaving aside the part where this is obviously bullshit, does anyone believe the Nigerian government actually paid enough this dude to have $15 million sitting around in a bank account, even with interest? There are a lot of numbers and names thrown about this section to lull you into believing them.
Based on the timeline, this email says he's been stuck on the station since 1990 for "14-years." Which means this solicitation, if real, would have to come from 2004. We don't know why it's just landing online now, but we hope it's real. It could be a very ingenious prank. Or a parody. It straddles that line brilliantly. Some parts are so outlandish I can't believe anyone would try this, but then I remembered that the original Nigerian prince version of this scam was equally ridiculous. And so was its 18th century predecessor, the Spanish prisoner scam.
Never fall for it when someone offers you something for the return of someone that you've never heard of. Especially in this day and age, when a simple internet search should help you out.
Regardless, I've got a bridge on Mars I need to go buy.
[Anorak via Boing Boing]
Image: Retro Lego Spacemen by IQRemix/flickr/CC BY-SA 2.0
---
Contact the author at katharine@io9.com.