James Gunn drops a Guardians of the Galaxy Volume 2 teaser. Jared Leto offers more insight into his unique preparation for the role of the Joker. Krypton gets its pilot order. Plus, new clips from Alice Through the Looking Glass and Agents of SHIELD, and Earth Space Defense wants you in a new Independence Day viral video. Spoilers!
X-Men/Deadpool
Bryan Singer tells Variety he's open to Deadpool appearing in the X-Men films, but any integration would have to be heavily moderated:
If you take a character as irreverent and meta as Deadpool and connect him to something as grounded and serious as X-Men, you have to do it carefully and gently. When you drop them all in together it can be a disaster. That has to be done delicately, but there's plenty of room to do it.
Singer also said that he's not yet done with making X-Men movies (the interview was conducted before the embargo for X-Men: Apocalypse reviews lifted yesterday afternoon):
When you spend nearly two decades in a universe, to simply say, 'I'm done,' or, 'I'm going to abandon it,' just wouldn't make sense to me. I'm very connected to this universe and a lot of these actors, and also the characters, whomever plays them. So never say never.
G/O Media may get a commission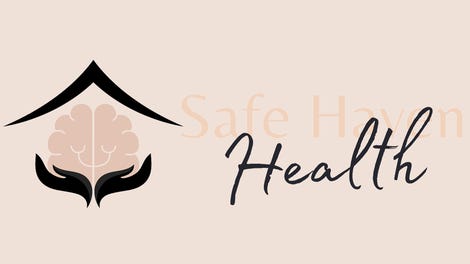 Addiction counseling
Safe Haven Health
---
Untitled Guillermo del Toro Project
Michael Shannon is in talks to join Guillermo del Toro's latest movie project, an as-yet-untitled supernatural romance set in 1960s America. [THR]
---
Wonder Woman
Gal Gadot has taken to Facebook to confirm that she has wrapped shooting on the film, indicating that principal photography is nearing its end.
---
MIB 23
Director James Bobin talks about melding the worlds of Men in Black and 21 Jump Street for the crossover movie:
The challenge is a tonal challenge. It really is. Because both worlds are so fantastic, and then it's one of those things where you think, 'How is this possibly going to work?' And then you read the script and go, 'I get it! This is amazing!' It's fantastic and it's really fun. In a way I'm trying to imagine neither of those things exist before, and then what would it be together., and that ends with a very interesting place to be. But I love both worlds very much, and Jonah and Channing are hilarious, so they'll be just, you know!
[Collider]
---
Guardians of the Galaxy Volume 2
During another of his Facebook Q&A videos, James Gunn briefly discussed whether or not Fox would allow Deadpool to appear in future Guardians movies (everyone wants him!), noting that there are "no humans... no main characters" in the sequel, before quickly cutting himself off—presumably in reference to Peter Quill's alien heritage, revealed at the end of the first film. Check out the full video below.
---
Early Man
Eddie Redmayne has been cast in the lead role of Dug, for Aardman animation's new stop motion film about a Caveman who teams up with a prehistoric pig and "do battle with the fearsome Bronze Age." [Empire]
---
Independence Day: Resurgence
Here's a new viral promotional video, acting as a recruitment drive for the Earth Space Defense.
---
Suicide Squad
Jared Leto offers a little more on his method approach to the role, saying he tried out his Joker laughs on unsuspecting members of the public:
I worked on the laugh walking around the streets of New York and Toronto, and I kinda would walk around the streets and see what laughs would get under people's skin. You know when you hear someone laugh at a restaurant? It's a little jarring. I tried them out. And I kind of got to a place where I would laugh and people are always turning around like, 'Who is this creepy guy behind me?'
---
Alice Through the Looking Glass
Alice meets a young Hatter in the past, and is tasked with saving his present self, in two new clips.
---
Teenage Mutant Ninja Turtles 2
Here's a new international poster. [Coming Soon]
---
Jason Bourne
A brief new featurette about the new film has been released.
---
Krypton
Following recent rumors, Syfy has officially greenlit a pilot for this prequel series set on Superman's home planet. [CBR]
---
The Flash
Kevin Smith talks about his turn directing the show, describing his episode as a "spiritual sequel" to the season one finale:
The good news is, Zack's script—Zack Stentz's script—plays like a spiritual sequel to [the season one finale]. Now that the pictures are out, people know: Barry's mom is in the episode, so it's kind of like a sequel to the season finale. And as a massive fan of that episode, it was like being dealt a royal flush at a poker table. I sat down to be like, "Well I can try my hand at that," but it's like being dealt a royal flush and you're like "You're kidding. My episode is Barry and his mom, Barry in the Speed Force?" I was set, dude. I knew at that point that I couldn't f—k it up, then it only became a matter of how much can you elevate this? The fact of the matter is, cast and crew elevated it.
---
Agents of SHIELD
Hive finds some new volunteers for his experiments in a new clip from tonight's episode, "Emancipation."
---
Preacher
Finally, here's a new promo for the show's premiere.
---
Additional reporting by Gordon Jackson. Banner art by Jim Cooke.