The Walking Dead's fall finale will break your heart. Another actor is rumored for The Force Awakens. Andy Serkis explains what his mo-cap company did for Age of Ultron. Where does Batman v. Superman's latest location represent? Plus, Guillermo del Toro turns in his Justice League: Dark script. Spoilers now!
Top image: Game of Thrones
Star Wars
No confirmation, of course, but the BBC's Lizo Mzimba has tweeted that Jessica Henwick (who will be Nymeria Sand in Game of Thrones) will be in Star Wars: The Force Awakens in some capacity. [via Jedi News]
The latest character concept art that is floating around is for a droid that belongs to Daisy Ridley's Kira. The droid is white with orange and grey markings, with a round body and domed R2-style head. The body of the droid will store a lot of gadgets that will be used in the film. The prop has a pole with weights on it inserted to allow the head to stay upright. Because it's round, the prop will move on tracks which will be hidden/digitally removed in the final product.
G/O Media may get a commission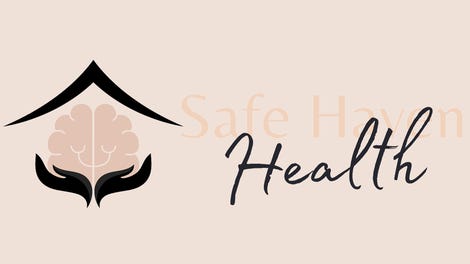 Addiction counseling
Safe Haven Health
Below, enjoy Making Star Wars' fan-made recreation of this otherwise unavailable concept art. [Making Star Wars via Comic Book Movie]
---
Avengers: Age of Ultron
While we still don't know for sure who Andy Serkis is playing (although most speculation is in favor of Ulysses Klaw), he did explain to Empire how his Imaginarium acted as a consultant for the film's motion-capture characters:
We did some work on Ultron. On the development of Ultron before James Spader came on board. In terms of movement styles: was he gonna be human-like? Was he going to be robot-like? So we worked with a bunch of different people, from body-popping experts to dancers, to this guy called Neil who's nearly eight feet tall…

... We gave Mark weights, we had voice projections so he could do his Hulk roar. On screen we could have a virtual representation of the low-res avatar of The Hulk, so he could come out and feel that sense of scale.
[Empire via Coming Soon]
---
Batman v. Superman
The film has relocated to the New Mexico desert, with the set that was spotted looking complete. Looks like filming in the area has begun, with Henry Cavill spotted in the area. See the set, which was thought to be Themiscyra when it first popped up. But Coming Soon thinks it could be a new Fortress of Solitude. Or it could be a different, unknown location entirely. See it in the video below and make your own guesses. [KRQE via Coming Soon]
---
Hotel Transylvania 2
In a bit of perfect casting, Mel Brooks will voice Vlad, the "old and grumpy vampire father" of Adam Sandler's Dracula. [Deadline]
---
Dark Universe
Guillermo del Toro's script adapting Justice League: Dark has been delivered to Warner Brothers, with studio reactions expected in the next few days. If the feeling is positive, the tentatively-titled Dark Universe could actually be added to the DC film schedule. [Forbes]
---
Kingsman: The Secret Service
Go here for more character posters. [Comic Book Resources]
---
The Walking Dead
Executive producer Gale Anne Hurd warns audiences to have their seatbelts on for the midseason finale, "Coda." She also says that it's unexpected and fantastic, but mostly "hearbreaking." Pressed for other descriptors, Hurd told E! News:
[It's] Kickass, but totally heartbreaking.
She also previewed what the goals of the second half of the season will be:
I think the goal is to continue the theme of the first season, really, which is an in-depth examination of each character in our band of survivors and where they find themselves emotionally given the acts they've had to commit to survive.
[E!]
---
Game of Thrones
Season five will return to Littlefinger's big brothel in King's Landing, with the show's official behind-the-scenes blog describing the discussions being had on set:
Today we are shooting at our faithful brothel. Set discussions involve how many "naughties" should be arrayed across a couch versus how many on the floor. And whether we shouldn't see some period-appropriate prophylactics on hand (in a manner of speaking). Namely, sheep bladders or sheepskin sheaths. Sadly, our props department doesn't keep any of those in stock. Seriously… we asked.
Judging from set photos, Littlefinger is headed back to King's Landing this season — so it makes sense that we'd return to his place of business. Even though many of the other characters we usually saw there are no longer in town. (Or alive.) [Making Game of Thrones, Winter Is Coming]
---
Arrow
Bex Taylor-Klaus, who played Sin, will be returning to Arrow after the winter hiatus. And, no surprise, she's going to play a "pivotal" part in investigating the death of her friend Sara. According to executive producer Andrew Kreisberg, her return will be in episode 12, titled "Uprising." [TV Line]
Fellow executive producer Marc Guggenheim says that Laurel's start as Black Canary won't go as planned for her, since she hasn't had the experience/training of the others:
It's not like Arrow [Stephen Amell], Arsenal [Colton Haynes] or Diggle [David Ramsey] going out into the field. She gets punched, she gets hit, she gets injured. When she throws a punch, she doesn't always connect. When she jumps off of something, she doesn't always land on two feet. She's a much more rougher and realistic kind of crime fighter.
He adds that getting the costume is just the start of Laurel's transformation, not the end. And that she's not quite a hero:
I'm loath to even call her a hero at this point because I don't think she's earned that title yet, though she certainly wants to. There's going to be a continuing process of evolution with her despite the fact that she's now in costume.
---
The Flash
Morena Baccarin, who is going to be in DC's Gotham this season, is pulling double comic-book show duty: She's the voice of Gideon, the Dr. Harrison Wells' computer/AI, who we saw for the first time in this week's episode. [TV Line]
Head to the link for more set photos from episode 1.08, "The Flash Vs. Arrow." [Canadagraphs]
And here's a promo for the Flash/Arrow crossover, which looks like it's going to be awesome. [via Comic Book Resources]
---
Once Upon a Time
Executive producers Edward Kitsis and Adam Horowitz explained how dangerous Ingrid's curse will be to Storybrooke:
"It's much more emotional and apocalyptic than the other curses on our show where we're just killing people," says cocreator Edward Kitsis. "This is a rage curse — fun and scary at the same time —t hat can bring out the worst in everyone. If it isn't stopped, it will make our characters turn on each other in horrible ways." Longtime friendships will be threatened. So will romances.

"We beta-tested the curse in Episode 8 [Nov. 16] when we got to see how terribly it affected Anna [Elizabeth Lail], who is the nicest, lightest, most spirited character you can find," says cocreator Adam Horowitz. "So just imagine the curse's effect on those who we know have a dark side, like our Evil Queen [Regina, played by Lana Parrilla]." Adds Kitsis: "Even a hero like Snow White [Ginnifer Goodwin] has a bit of darkness she'd never dream of acting on — but the curse will reveal it."
Emma and Elsa are, of course, immune and will be the only ones able to save the town. We'll also see the story taking place in Arandelle collide with the one in Storybrooke in the December 14 winter finale. Kitsis added that, while the Snow Queen story will be wrapped, "something surprising rears its head in the aftermath of this story, and it takes us right into our next arc." [TV Guide]
---
Zoo
Joining the cast is Nonso Anozie (Game of Thrones), who will play Abraham, "a Botswanan safari tour guide with a deep understanding of wildlife — and an even deeper empathy for the struggles of humanity." [The Hollywood Reporter]
---
The Originals
Here's the synopsis for December 8th's "A Map of Moments":
A HOLIDAY REUNION — When Rebekah (Claire Holt) notices an unusual change in Elijah's (Daniel Gillies) behavior, she asks Klaus (Joseph Morgan) and Hayley (Phoebe Tonkin) to meet her at their safe house, reuniting them with baby Hope. After reliving memories of being the odd man out, Kaleb (guest star Daniel Sharman) opens up to Davina (Danielle Campbell) about his resentment towards his siblings and sheds some light on a spell he created in 1914. Meanwhile, when Cami (Leah Pipes) discovers Esther's (guest star Sonia Sohn) plan will put her life in danger, she demands answers from Vincent (guest star Yusuf Gatewood), who remains steadfast in his convictions. Elsewhere, Esther makes an unlikely alliance that could prove dangerous for Klaus, and Hayley makes a decision that could change her relationship with Elijah forever. Lastly, while Elijah continues to struggle with the lingering effects of being captured, Rebekah and Klaus devise a plan to take their mother down once and for all. Leslie Libman directed the episode written by Marguerite MacIntyre & Julie Plec (#209)
Go here for photos from the episode. [K Site TV]
---
The 100
Below's the synopsis for episode 2.08, "Spacewalker":
AN EYE FOR AN EYE — Clarke (Eliza Taylor) returns to Camp Jaha with devastating news. Finn (Thomas McDonell) struggles with the aftermath of his actions. Abby (Paige Turco) gathers information from an unlikely source and prepares for a fight. Meanwhile, flashbacks reveal Finn and Raven's (Lindsey Morgan) relationship on the Ark. Isaiah Washington, Henry Ian Cusick, Marie Avgeropoulos, Devon Bostick, Ricky Whittle and Chris Larkin also star. John F. Showalter directed the episode written by Bruce Miller (#208). Original airdate 12/17/2014.
Here's a clip from "The Fog of War":
---
Helix
Here's a promo for season 2, focusing on the new virus.
---
American Horror Story: Freak Show
Episode 4.12 will be called "Show Stoppers." [SpoilerTV]
Additional reporting by Charlie Jane Anders and Abhimanyu Das