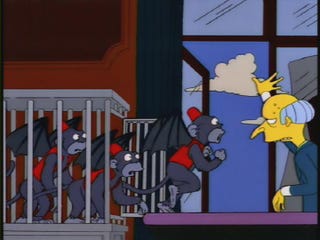 So Billy Gates unleashed a bunch of mosquitoes on some conference goers. I'm willing to bet it's not the first time he's pulled this sort of thing.
For this week's Photoshop Contest, I want you to depict Bill Gates unleashing horrible things on people. Be creative and feel free to interpret that loosely. But seriously, everyone else already had the idea about him unleashing Windows on people, so you might as well skip that one and try a little harder.
Send your solutions to me at contests@gizmodo.com with "Gates Unleashed" in the subject line. Save your files as a JPG, PNG or GIF, and use a FirstnameLastname.jpg naming convention, using whatever name you want to be credited as. Send in your entries by next Tuesday morning, and I'll through them and pick the winners and put the best of the rest in our Gallery of Champions. Get to it!