San Diego Comic-Con is one month away, which means the full schedule of events is only a few weeks away from being released. Fans will soon know exactly what movies, TV shows, and more will make an appearance at the massive convention. We didn't want to wait that long. So we did some digging and have come up with a list of movies we're likely to learn about in Hall H this July, broken down by studio.
---
Disney
Let's start with what we're not going to see. This year, the biggest movie news going into Comic-Con is that Marvel Studios won't be doing its annual panel in Hall H. Why? Well, when Comic-Con hits, Marvel will have both Avengers: Infinity War and Ant-Man and the Wasp in theaters and production will only have just been completed on Captain Marvel. Timing-wise, the company felt it simply didn't have enough to show to its fans. Or, more accurately, it didn't have enough it was ready to show to fans. Everyone wants Avengers 4 and Phase Four information and, while both of those things are very much in the works, Marvel can't talk about either without revealing some spoilers. So instead of disappointing everyone, it decided to sit this year out. That also goes for Lucasfilm (Episode IX is too far, far away) and, most likely, the rest of Disney, too.
G/O Media may get a commission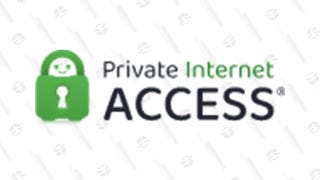 $3 per month
Private Internet Access | 2 Years + 2 Months Subscription
That's not to say there won't be Marvel or Star Wars at Comic-Con, though. It'll just be on the convention floor, and there's certainly a chance one or both of those companies drop a few kernels of news at their respective booths on what's to come. (For example, there's a good chance we'll get our first look at the Captain Marvel costume.)
Warner Bros.
Let's get back to what we will see. Warner Bros. has already announced it'll be at Comic-Con and that's where it'll debut the trailer for Aquaman. We're also very likely to get a look at Shazam! and, possibly but less likely, something from Wonder Woman 2. Beyond that, we probably won't learn much more about the future of the DC Universe—but anything is possible.
After DC, Warner Bros. has a ton of genre projects it could feature in Hall H. There's The Meg, The Nun, Mowgli, Fantastic Beasts 2, The Lego Movie 2, and more; expect most, if not all, of those movies to have a strong presence. There could even be some news about Godzilla: King of the Monsters since Warner Bros. has previously chosen Comic-Con as the venue to break major news in that franchise.
Sony
We have it on good authority that Sony is likely to have a Hall H presence at Comic-Con this year, and why wouldn't they? It has not one but two major Spider-Man movies coming out by the end of the calendar year: Venom and Spider-Man: Into the Spider-Verse, and we expect both to have a very strong presence at Comic-Con.
There's also the possibility of maybe a first reveal of footage from the Will Ferrell/John C. Reilly comedy, Holmes and Watson; plus maybe something from the upcoming thriller Searching, the period piece Alpha, or Slender Man or Goosebumps 2—who knows. But, mainly, expect things to be very Spidey heavy (just don't expect anything on Homecoming 2).
20th Century Fox
We may not know who will own Fox in the future, but we do have an idea of what the company has planned for Comic-Con. Specifically, we've heard it'll have a panel dedicated to Shane Black's upcoming film The Predator in Hall H this year. And while Fox has a ton of other in-the-works films that would absolutely fit in at Comic-Con (Alita: Battle Angel, The Darkest Minds, Bad Times at the El Royale, Ad Astra, and others), it's unlikely any of those will be mentioned there.
The biggest question whenever Fox decides to have a Hall H panel is "Will the X-Men be at Comic-Con?" This year, the smart money says... probably not. Predator will be the main focus and there are simply too many other big movies Fox has to release before the February, June, and August releases of Dark Phoenix, Gambit, and New Mutants, respectively. However, Dark Phoenix and New Mutants are done with principal production, so if Fox wanted to make a splash with a big surprise, it absolutely could.
Paramount
Do you like Transformers? Then you'll likely want to be in Hall H this year because Paramount is very likely to be there with Bumblebee. Beyond that, could it bring the new Bad Robot movie, Overlord? The Pet Sematary remake? Top Gun 2? Maybe. But we expect it'll mostly, if not entirely, be all about Bumblebee.
Universal
Universal certainly has plenty of films that fit the Comic-Con demo coming out soon. There's the Amblin film The House With A Clock In Its Walls, the animated Grinch prequel, Peter Jackson's Mortal Engines, How to Train Your Dragon 3, the much-anticipated Unbreakable follow-up Glass, and more. We're hearing that, yes, it will have a panel, but we're also hearing Universal might put all of those other titles aside and focus on just one upcoming movie: the remake/sequel to Halloween.
Lionsgate
Lionsgate has several geeky titles due out in the coming months, such as the scifi film Kin, the remake of Robin Hood, and the new Hellboy, but we're fairly sure none of them will be in Hall H. The company almost always has a very popular booth, though, so there could be some reveals there.
Everyone Else
One of the great things about Hall H at Comic-Con is that sometimes a smaller movie steps up to the plate to wow the crowd. Several smaller distributors have new films that could do just that, such as STX's The Happytime Murders, Peppermint, and Mile 22; A24's Under the Silver Lake; Annapurna's Sorry to Bother You; Global Road's A.X.L; and others. We've heard STX will not be there, but so far—nothing on those other companies, who probably won't make appearances, but that's the beauty of Comic-Con. It's always filled with some surprises, so anything is possible, at least until the schedule comes out.
---
With a month until the convention, it's possible some of these plans could change. For now, though, this is what we believe fans can expect movie-wise in Hall H at San Diego Comic-Con this year. Will you be there?