If you follow anyone who was down in Miami for the art fairs earlier this month, you might have seen their photographs of the Miami Marine Stadium, a decaying, dilapidated oceanfront venue for powerboat racing that turns 50 years old next week. Condemned in 1992 after Hurricane Andrew, it's since been plagued by vandalism and covered in graffiti.
In Gizmodo's recently launched series Preservation Battle, we look at significant structures that have reached a turning point, to ask what should be done with these buildings in the future. Today, two writers face off on the fate of the most famous seaside stadium in history: Toronto-based independent journalist and Deadspin contributor Sam Eifling wants to preserve it as a new kind of stadium, and Gizmodo urbanism editor Alissa Walker thinks it should remain a street art relic.
The stadium in 2004, photo by Lissette Fernandez
Save It As A New, Era-Appropriate Venue | Sam Eifling
Nostalgia is a sucker's game for a city in a perpetual land rush, as Miami has been ever since the invention of the window-unit A/C. Yet some of the city's finest landmarks survive—the marine stadium among them—in part because they reflect Miami as it saw itself at a particular cultural moment, when the fumes of Art Deco cool met the waves of middle-class Cubans who were fleeing Castro's revolution. What a moment it must've been, 50 years ago, in a metropolis flush with new blood, new money and the lingering hangover of the Cuban missile crisis! Why, a town feeling so flush and yet so mortal (as it still does any autumn evening when a hurricane is bearing down) might just up and say, You know what this country needs? A frickin' powerboat racing stadium!
G/O Media may get a commission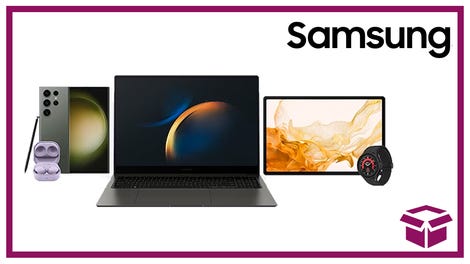 24 hour deals
Discover Samsung - Daily Deal
Watching a concert at the stadium in 1967, State Library and Archives of Florida: Florida Photographic Collection
But we can't argue the merits of this concrete keepsake just because it embodied a moment of Miami exceptionalism, because Miami has always been exceptional and will be until the ocean swells a couple of meters more and hugs the whole circus off into the surf. The merits of the present, for all practicality, must outweigh the past, even a past as slick as the marine stadium's. Dedicated 50 years ago this month, the stadium was designed by Hilario Candela, a 28-year-old recent Cuban émigré who aimed to give Miami a centerpiece public gathering space. He wanted surfaces that wouldn't need to be maintained through the humidity and storms, and settled on poured concrete, enabling the meringue-like grey curves, evocative waves or sails, that give the stadium a curious Brutalist lightness. "Concrete was, in my mind, the logical material that would give me the opportunity to create a piece of sculpture," Candela told Preservation Magazine earlier this year. "And what I wanted was a piece of sculpture on the water reflecting on what nature was providing us."
The Magic City got a 6,600-seat icon on the water with 326-foot-long roof (at the time, the world's largest cantilevered concrete span) "that seemed held by magic," in Candela's phrase. To see the stadium now, so long after its heyday—and even further from the fireworks and Die Fledermaus of its inauguration—is to behold the enduring beauty of Candela's attention to the pragmatic. In the 20 years since its ostensible abandonment, the old stadium has held up to storms, as promised, its poured concrete now a parkour playground and graffiti magnet. Candela's vision of a building that reflected the nature of Miami has become an urban centerpiece that can stand up to the nature of nature of Miamians: art and play, on the water, for as cheaply as you can get it, in a waterfront perch that millionaires covet.
One vision for the stadium's future; rendering by Arseni Varabyeu via Friends of Miami Marine Stadium
The Friends of Miami Marine Stadium have counted some hard-fought victories lately; its celebration of an $80,000 grant from the American Express Foundation toward preliminary study of the pilings, toward the eventual goal of restoration, feels quaint in a city that stupidly yoked itself to perhaps $1.2 billion in debt to gift a downtown stadium to the Miami Marlins. That ballpark, a public spending debacle, brought in fewer than 20,000 fans per game. Its financing and construction tell us a great deal about the Miami of today, little of it good. By contrast there is a marvelous old shell six miles away, on Virginia Key, an elegant bunker built to withstand squalls and decades, that tells us about the past 50 years in that city—centuries, veritably, in that young and doomed town.
Float a stage or a screen there, and anything you care to watch (boxing, a movie, Jimmy Buffet, an orchestra, a boat race) gets a grandstand like no other, with a backdrop to match, flanked by acres of sheltered water. This is how we know the stadium has a future in modern Miami. As you and your family can park out front, so, too, can the millionaire sidle up in his yacht.
Leave It Raw, Ruined, and Authentic | Alissa Walker
Miami ain't what it used to be. Between the starchitects and the star fuckers, its urban landscape has succumbed to a layer of glitz and gloss so thick it suffocates anything without a platinum card. A recent article in The Guardian described Miami's troubling transformation, describing a city dotted with "trophy buildings" and labeled it as a "drop-off point for the migrant tribe of global super-rich."
Murals in the Wynwood Arts District
But there is hope. One of the most exciting parts of Miami is far away from the white phallises of South Beach: The Wynwood Arts District, where the buildings and alleyways have been transformed into a street art gallery where artists local and international come to create incredible murals. Many people never get to see this Miami, which shows the true creative spirit of a city that's known for its vibrancy.
Cities need these special kind of places that can lure the imagination of artists and designers: The people who can shape and mold a city with their ideas, not cash investments from Dubai. The stadium already has this kind of urban legend vibe to it that's attractive to these makers. This type of mystery and intrigue can't be built new, no matter how culturally diverse the mixed-use development is. Think about 5Pointz in Queens—once that kind of layered history is lost, it's lost forever.
The AUDEMARS PIGUET/Galerie Perrotin installation "Curiosity" by Kolkoz at this year's Art Basel, photos by Friends of Miami Marine Stadium
Last week, the Marine Stadium was transformed into an art piece called "Curiosity," where French duo Kolkoz floated a snow-covered cabin in the bay, lit up the stadium itself, and offered barge tours that allowed fairgoers to get up close to the structure, but in the most surreal setting possible. This is the kind of experience that's so Miami: a bizarre opportunity to interact with a piece of rotting infrastructure, in way that's only accessible by water. But it's also the kind of experience that Miami will not be able to provide anymore as the city gentrifies beyond the point of recognition.
The stadium's stakeholders should recruit more artists and curate an outdoor gallery that transforms the structure regularly (a section should remain available for the contributions of "undiscovered" artists). A few coats of paint per year will be cheaper than the millions proposed to repair the structure, and provide more joy and delight to Miami residents as well as visitors.
In a hundred or so more years, depending on the paths of future hurricanes or the levels of rising seas, the stadium will tumble into the sea and become part of the local reef. Nothing should ever be built there, as a celebration of something wild and beautiful—the last remaining vestige of an oceanfront real estate that's for the people, not an hyperdeveloped, glass-fronted, millionaire's club.
Top photo by EL Gringo