I just got back from a week-long camping trip in a hot, humid, torrentially rain-flooded jungle. With a few missteps, I managed to stay dry and comfortable throughout. Here's what I learned and how you can maximize comfort and performance in this difficult environment.
All worth it when you wake up on your very own "private" beach with a view like this one.
What makes the jungle so difficult?
In short, it's wet. "It's not the rain that's going to soak you," explained my guide Nate The Giant as we set out on a pig hunt one day. "It's the jungle itself."

G/O Media may get a commission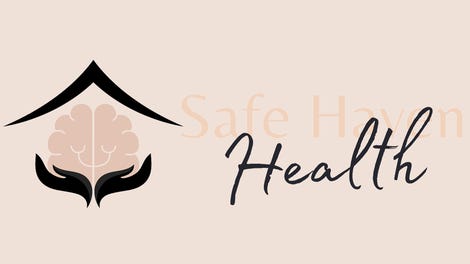 Addiction counseling
Safe Haven Health
Yes, rain is going to fall from the sky. At least once a day, but more often all-day, every day. Sometimes that'll be a light mist, sometimes it'll be a torrential downpour of the kind that instantly transforms dry creek beds into raging whitewater flumes. And you'll need to cross those.

Then there's the humidity. Enough, sometimes, that it makes even basic movement labored and always plenty to keep you sweaty all the time. Even at night, when you're trying to sleep.
My local buddies wore head-to-toe cotton and trash bags as raincoats. Mostly because all that is cheap and Hana isn't exactly Beverly Hills. They're used to being soaked, you don't have to be.
And don't forget all the wet ferns and grasses you'll have to walk through, sometimes dumping giant leaf-fulls of water down your neck, but more often just transferring their moisture to what ever item of your clothing they brush against. You're pretty much constantly in contact with wet plants.

All that water also reaches the ground, turning it into a slimy morass of mud and wet plant matter and animal shit. And that's just dry land. In a river bed, the rocks will be covered in slippery moss, your handholds to climb out will be too. You won't know what you're stepping on under the water. All that combines to mean you need extraordinary traction, but even with that, you can expect to be taking some falls, too.

With all that rain, jungle plants grow incredibly fast. Trails can disappear from one week to the next and no matter where you go, you're going to be fighting your way through huge, tough plants that are often spiky, thorny and sharp. Or maybe just capable of causing your skin to breakout in an instant rash.
Gun Safety 101: When crawling through a mud tunnel, make sure you point your loaded, Vietnam-era carbine directly at the photographer. When you only brought one bullet, every shot has to count.
Stop for long or, god forbid, sit down and take a break, and you'll become a magnet for insects. Mosquitoes, obviously, but also all manner of ants and beetles and poisonous centipedes too.

But, the jungle is also a beautiful, unique environment which has an unmatched density and variety of life. Ever harbored a fantasy about living off the land? You can actually do that here, without even putting in all that much work.
Footwear
Throw out all notions of keeping your feet dry. Here, you want shoes that maximize breathability and minimize the amount of water they'll soak up and retain. Any sort of waterproof membrane will work against that.

You also need traction. Nate The Giant swears by an old pair of football cleats; the plastic spikes really dig into the mud and plant matter. But, I watched as he slipped all over wet rocks and logs, where the plastic worked against him.
Football cleats work great in the mud, not so much on rocks or wet pavement.
The last time I was here, I wore a pair of approach shoes, which worked great on those slippery rocks and helped with all the boulder and scree scrambling, but with fairly slick soles, were useless in the mud. And mud is about 90 percent of what you're going to have to deal with.

I was thinking long and hard about which shoes to bring this time when I got an announcement about these new Adidas Outdoors Terex Boost trail runners. One look at their heavily studded, but grippy Continental rubber soles and heavily ventilated, mesh upper and I knew they were the tool for the job.

They lived up to the promise too. That sole really digs into the ground, doing as well as anything in wet mud while the soft rubber still grips wet rocks and logs. The mesh upper is welded and laminated for strength and abrasion resistance; seven days in the jungle and there's no cuts or tears. I was worried about the non-removable insole soaking up water and keeping the shoes wet, but it doesn't seem to do that and these dry very quickly, whether they're sitting in the sun or on your feet.
There's no wrap-around toe rand, as on an approach shoe, but the kicked-up toe bumper does an adequate job of protecting you from stubs.
Looking for a lightweight shoe for trail running, ultralight backpacking or just general outdoors adventure? These are currently my number one recommendation. They make them for women, too.
You'll also need socks. Ditch the cotton, which as we discussed previously, retains water due to the hollow nature of its fibers and molecular polarity. Invest in a quality pair of lightweight merino socks. I wore the same pair of Darn Tough socks all week. They're wet and muddy now, but otherwise as good as new.
T-Shirt
Again, no cotton! That'll just soak up water and sweat, then hold it and never dry. You don't have to worry about freezing to death in a jungle, but still, being wet and clammy all the time is no fun.

Instead, invest in a quality merino item. I wore this Westcomb Tasman shirt throughout the trip. At $90, it's expensive and I was worried about it getting shredded on rocks, ropes and plants, but it held up to seven days of abuse with no tears or even loose threads. Merino is naturally anti-microbial, meaning it won't stick even if you get sweaty in it and it provides a strong wicking effect, quickly drying your skin even after getting completely soaked.

I was bone dry minutes after we all got soaked through in a torrential downpour while my hunting buddies in cotton t-shirts were wet until they got home and changed.
Undies
There is no finer item of underwear for long-term adventure wear than a Speedo. Unlike cotton underwear, it doesn't soak up water and facilitates quick drying. Unlike merino undies, it holds its shape and retains its…retention abilities over even a week of solid wear. You can just dive into the ocean, climb out and you're dry a few minutes later. Its fit and tightness also helps keep things tucked away and safe while you're swimming, running, climbing or swinging from vines.
Shorts/Pants
You're probably best off with a pair of full-length pants. My cut up, scraped, bug-bitten legs are testament to that. But I wore shorts just to maximize ventilation and freedom of movement.

These are Outlier's New Way Shorts, which I've been wearing for the last year. They're tough, have held up to much abuse and, with the aid of flow-through pockets, work equally well in the water as they do on land.
That rope stretched a little more than anticipated. Or maybe it was just all the banana bread.
Smart features like the belt loops (don't laugh, plenty of outdoors shorts don't have 'em) and very deep pockets lead to a subtle, casual look that still performs well. You won't lose your wallet or keys and can wear a machete on your hip whether you're wading through whitewater or sitting in a swanky yacht club.

Having said that, I should have packed my LuluLemon ABC pants. Those dry just as fast as these shorts, facilitate just as much freedom of movement, breath just as well and offer protection for your lower legs. They'd be ideal for jungle adventures.
Jackets
So in the jungle it rains a ton and it's as humid as can be. That's as tough a test for a waterproof/breathable membrane as I can imagine and it's made even tougher by the need for strong resistance against cutting and tearing.

This week, I tested the new Eyebright Jacket from the tiny, Portland-based NWAlpine. The shell is intended for climbing, so builds in total freedom of movement — you can lift your hands over your head without lifting the body of the jacket — and prioritizes a light weight and easy carry.
Having a badass for a girlfriend is great and all, but man do you look dumb when you're wearing a thousand bucks in outdoors gear and she's keeping up in little but a bikini or a pretty sun dress.
Made from Cuben Fiber — stronger and lighter than Kevlar — laminated with a waterproof/breathable membrane, the jacket weighs just 5oz, but retains an incredibly level of strength. It also packs down into its chest pocket, then clips to a belt loop or similar with the aid of a carabineer. So it's incredibly easy to take with you anywhere.
With a breathability rating of 20,000g, it does pretty well at eliminating sweat and humidity from your body while keeping you dry in even torrential rain. I slipped and slid through a trackless jungle for an entire day of hunting while wearing it, scraping it against rocks and vines and barbed wire and other than being covered in mud, the jacket is as good as new. I don't think a traditional three-layer jacket would have held up to any of that as well, even though they're much heavier.
When it wasn't raining as heavily, I wore a Westcomb Crest Hoody, which is a softshell. That's made from the new Pertex Equilibrium fabric, which claims to stretch, move and breath just like human skin. It also weighs just 5oz and packs down even smaller than the NWAlpine hardshell. A DWR coating keeps off light rain and mist and the fabric keeps out the wind, while breathing incredibly well. It's a perfect jacket for being active outdoors in shoulder conditions, where there's a little more moisture or chill in the air than can be dealt with by a shirt alone, but not cold or wet enough to necessitate a hardshell and that item's subsequently inferior breathability.

The Crest is also flattering on an athletic body, accentuating shoulders and pecs. It looks good whether you're going for a run or sitting in an airport bar; so I wore it from home here in LA, then every night this week out in Maui.
Gloves
If you're moving through the dense jungle, grabbing vines and logs and ropes and climbing the barb wire fences that rich people have strung up around their vast and unused parcels of land, then you're going to want to protect your hands and will appreciate the extra grip a pair of light gloves provides.

I've recommended the Mechanix Original Gloves before. They're cheap, they last, they do what they say on the tin. You can shoot a gun, climb a rope, use a pocket knife or fillet a slippery fish while wearing them.
Backpacks
Lara and I both carried the Mountain Hardwear SouthCol packs. They're designed for mountaineering, meaning they're voluminous (hers is 70 liters, mine is 100) load haulers that stay comfortable and secure even while climbing down a 100-foot rope onto a secret beach. We didn't need anything like their full volume on the plane ride over, so they fit in the overhead bins, then we were able to fill them up with beer and food and whatnot once it was time to head out into the jungle.
Mine fit a 12-pack of beer, a propane canister, stove, cooler, two beach towels, all the little odds and ends and my clothes with no problems. We could leave them outside the tent at night too — they're waterproof.
You know the jungle is dense when you can barely see your 7'4" friend through it, just a few feet away.
IndefinitelyWild is a new publication about adventure travel in the outdoors, the vehicles and gear that get us there and the people we meet along the way. Follow us on Facebook, Twitter, and Instagram.