The Schuberth C3 Pro is the best motorcycle helmet you can buy. Sure, there are caveats. I haven't worn that many helmets. There's really no such thing as a "best" helmet, considering individual needs and applications—an open-faced off-road helmet isn't going to be great on the track—but for the average rider looking for the best all-around, well-crafted, space-aged materials helmet with all the latest technology stuffed inside, I can't see anything besting the C3 Pro. But after three months of riding with the Schuberth exclusively, I'm still not sure you should buy one, because a cheap pair of earbuds and a smartphone almost obviates every factor at which the Schuberth excels.
It all comes down to noise. Some riders, your big chopper guys or café nouveau racers wearing sunglasses and open-faced skull savers, aren't really worried about noise. They're embracing it. For them, it's part of the experience. Engine noise, wind noise—that's it. That's not my style, typically, but all power to them. I like the inside of my helmet to be as quiet as possible, especially on long trips, peeling off three or four hundred miles of slab a day at 80 miles per hour, fast enough that the wind noise against your helmet is enough to give you a headache after a day's ride.
That means ear plugs at a minimum. It's incredible how much a soft foam ear plug can take the edge off a long ride. I've got mild tinnitus from a childhood misjudgment, but if I ride all day without ear plugs, my ears will be ringing for at least a day afterwards.
But my standard riding gear now includes a pair of foam-tipped earbuds—Etymotic MC3 for me—which pull triple duty as earplugs, entertainment, and navigation. With no music playing, I can still hear traffic well enough. With music playing I can't really hear anything but car horns, to be honest, but on the highway speeds it's not like I can hear much but the bike's engine and the wind off my helmet anyway. Those earbuds and a Shoei RF-1100 helmet have kept me in good nick for a couple of years.
G/O Media may get a commission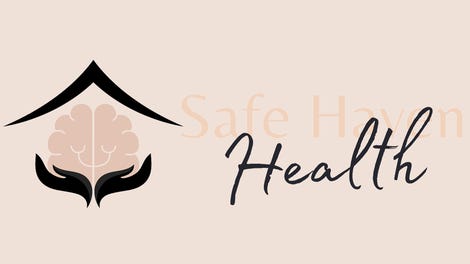 Addiction counseling
Safe Haven Health
But I wanted to know if I was missing something by not using a helmet as fully integrated as the Schuberth. Not only does the $760 C3 Pro have remarkably low wind resistance (which you can read more about in Ride Apart's more technical review), it also can be equipped with an optional "SRC" boom microphone and radio package ($400) that adds Bluetooth, in-helmet speakers, and a voice communication system that operates with other Cardo-brand helmet radios. A helmet that slips through the air quietly while wirelessly connecting to my phone? Fancy.
And surprise? The whole package is great. It's engineered in all the ways you expect from a German motorcycling brand—and note I don't say "overengineered," because that would imply that Schuberth has added a lot of superfluous touches, which isn't the case at all. It has a simple, but secure latching mechanism for the chin strap instead of a standard D-ring. It has a flip-up face that makes it really simple to take on and off, or pop open for a quick conversation or a sip of water. (You can't ride with it open, though.) That same flip-open face makes it fit even tighter around the neck than most helmets, making it really secure and comfortable (if you have the right shaped head, which I do). The face shield doesn't have a lock, but instead just snaps closed or stays half open on its own. The included Pinlock anti-fog layer works amazingly well, staying clear even in a cold rain storm in the mountains of West Virginia. If I have any quibble about the C3 Pro as helmet at all, it's that it fits perhaps too well, making airflow inside the helmet on hot days a little low for my tastes. (I rode in 105-degree heat for a couple of hours in California with the C3 Pro, though, and was fine, if a bit sweaty.)
Early this summer, I rode a couple of thousand miles with the C3 Pro on my motorcycle, a BMW F800GS. I've got a touring screen, but it's still a windy motorcycle at highway speeds. That's why I borrowed a Honda Goldwing, the epitome of a wind-blocking highway cruiser, before passing any final judgement on the C3 Pro. I wanted to know what it would be like to use such a wind-slippery helmet while slung low behind a giant plastic windshield. (Plus, I've always wanted to try a Goldwing, just because.)
What I discovered was sort of what I was expecting: riding a bike with great wind protection makes the C3 Pro even better. I could use the in-helmet speakers at a reasonable volume, while on the F800GS I'd have to have the volume at maximum to be able to make out music or voice at highway speeds. But by the same token, I could have used earbuds or the Goldwing's built-in sound system, as well. A quieter road profile makes everything sound better, not just the C3 Pro. The only real exception is the C3 Pro's built-in noise cancelling microphone boom, which works so well even in high winds that I could take telephone calls while on noisey bikes that people on the other side of the line said sounded clear and crisp. (Many people questioned that I was on a motorcycle at all, except for the fact that I tended to speak more loudly so I could hear myself talk, despite that not really being necessary.)
A quick aside about the Goldwing for fellow nerds: What a hilariously great cruising machine. It's nimble (once it's moving), and festooned with buttons both on the handlebar control pods and all around the front fairing. It has built-in navigation, heated seats, and surround sound. It's completely the antithesis of what some people look for in a motorcycle, but it's about as posh as they come. And still a hoot to ride—it's got a 1.8-liter flat six and great riding geometry, and still feels very much like a motorcycle, not a car. I completely understand why people looking to peel off long stretches of road for weeks at a time stick with the Goldwing. If I have any criticism, it's that it's still kind of homely: all that plastic could be made more attractive, I think, both visually and in the way that it all fits together. But I think anybody who rides should try one out once if they can, just to experience riding at the chillest extreme.
Perhaps my favorite feature on the C3 Pro is the flip-down sun visor, which replaces the need for sunglasses. That means going through a dark mountain tunnel during the bright light of day doesn't have to be a scary, dim experience while you wait for your eyes to adjust. Just flip down the visor when you need it. (Some other helmets have this, too.) You're not supposed to ride with the face shield up and the visor down, but in town I'd often do it, as the visor gives just enough wind protection for your eyes while keeping air moving through your helmet. A tab on the face shield actually catches wind and forces the shield closed at high enough wind speed, which I took as a helpful cue. (On the Goldwing, I could ride up to around 80 MPH before I'd get enough wind to shut it closed, while on the BMW I could barely get over 40 MPH before it would snap down.)
The buttons on the Cardo Scala radio insert around the neck of the C3 Pro are relatively easy to find, with ridges in between to make it easier—but not easy, really—to figure out which button you're hitting without looking. I think there's room for improvement there; if not bigger buttons, perhaps a rocker/slider instead of buttons that ultimately all feel the same.
At the end of the day, the C3 Pro is easily the best helmet I've ever worn, but as a solo rider I'm still left with wanting more for the price. A minijack option to let me use my own earbuds instead of the directly wired speakers (like Cardo has on their newer headsets) would be very welcome, even if the whole getup wouldn't be cordless. (And would probably end up hurting my ears more, since for my head shape, the Schuberth doesn't have as much lateral space around my ears.) And it's probably a bit ridiculous to request, but I think there is a market for a built-in camera option, as well; something like a dash cam or a GoPro, but built into the helmet to minimize wind jutter.
I'll leave aside musings about a built-in display, but suffice it to say that there are plenty of people wearing Google Glass while riding motorcycles, and I expect that eventually helmet manufacturers are going to have to start thinking about that, too.
For those that ride in groups or 2-up, however, the intercom functions are hard to beat. Since the intercom system is built by and compatible with Cardo's other bike radio systems, it's easy to pair up with other units for helmet-to-helmet intercom systems, something that's just not possible with phones in a practical way over Bluetooth. (You can always call each other using the voice-activation systems of your phones, but it's not as elegant or timely as just using the voice-activated intercom functions of a proper intercom.) And because the C3 Pro has its antenna built into the helmet under the outer plastic, you won't have any aerials sticking up to catch the wind.
Moreover, Schuberth offers a "Mobility Program" that lets you buy a replacement helmet for one third of the retail price if you have an accident within the first three years of buying your helmet. That alleviates a lot of the worry about money if you happen to crash. (And unless you were in a really bad wreck, you'd probably be able to swap the Cardo system from one helmet to another, saving more money.)
More than anything, I want to dispel any idea you might have—like I did—that a Schuberth helmet is going to be wildly different than any well-designed helmet with which you are already familiar. It's better than anything else I've tried in almost every way, but it's not revolutionary, simply excellent.